Short Cut with Momentum

A look made of fire and ice. Texture and shape correspond in an irresistible rhythm created by extreme texture throughout the haircut that stands opposite the clean outline around the ears and the thin sideburns.

The crown and fringe feature the longest lengths on his trendy head and all of the defined strands are pulled to one side as if by a strong magnet. Highlights support the visual velocity and add fine sparks to his hair and most likely into the eyes of his latest crush.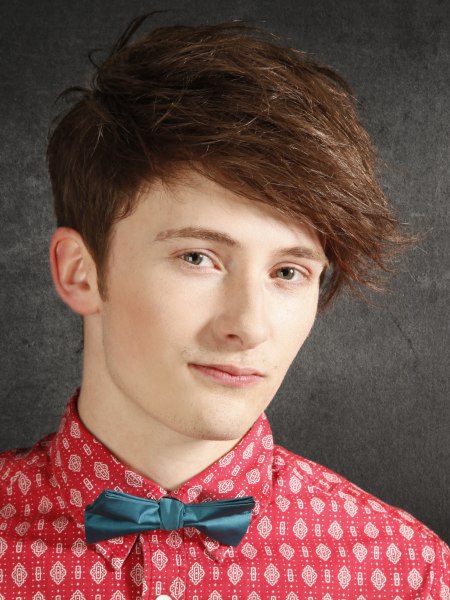 Click to enlarge

Collection: Urban Beat
Salon: Spoiled Hairdressing
Hair: Holly Scanlan, April Allen, Natalie Murray, Rachel Robertson
Styling: Ian Todd
Photography: Matthew Hearne
Products: Sebastian styling range and Label M

Related posts:
Hairstyles for men
Men's hairstyle with a long fringe
Men's hairstyle with textured top hair