Swanky Curls for Men

The Seagulls have long flocked away, but a memory of their signature style pops up every now and then. The high rising front and long bangs make this curly men's hairstyle especially stylish in a retro meets modern urban sense. Small curls provide the structure, a great cut the shape.

A graduated back moved into a wedge shaped top which is enhanced by a play of hair colors transitioning from a light to a dark blonde. This can be done in different color combinations as well, but with an expressive hairstyle like this, natural colors look great and not overdone.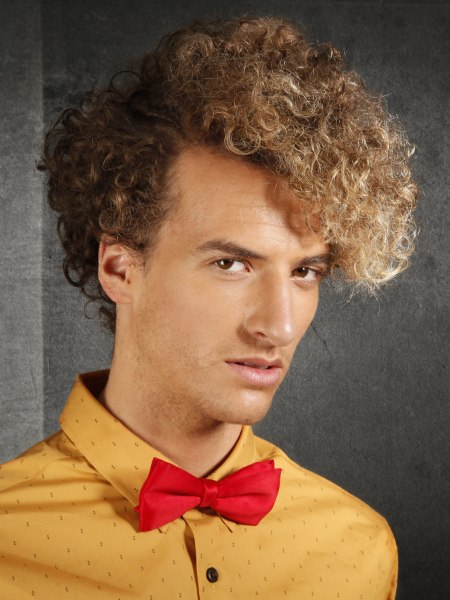 Click to enlarge

Collection: Urban Beat
Salon: Spoiled Hairdressing
Hair: Holly Scanlan, April Allen, Natalie Murray, Rachel Robertson
Styling: Ian Todd
Photography: Matthew Hearne
Products: Sebastian styling range and Label M

Related posts:
Hairstyles for men
Trendy curly hairstyle for men
Modern men's haircut with tiny curls