Elegant Front Chignon

If you are looking for a new way to wear your long hair up in a festive style, this may be a solution. Just turn it around! Instead of in the back the hair was wrapped around and actually gathered on the side in front, were it was pinned to a lofty, light chignon structure.

Her bangs are now hidden and replaced by the low curve of the creation. A tight fitting side and back section lets the voluminous front shine in all of its possible glory.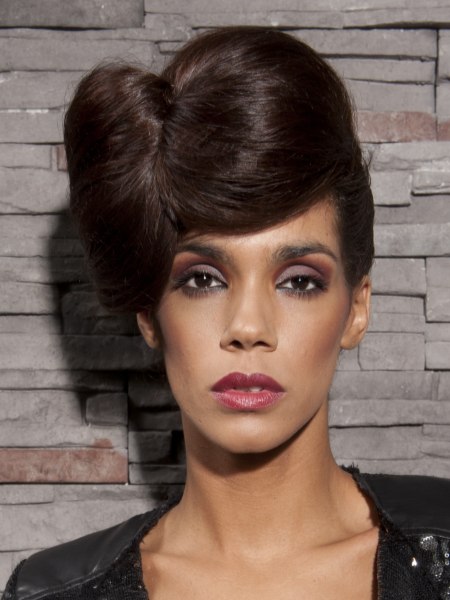 Click to enlarge

Collection: Hairstyles Fall-Winter 2012
Hair Design: Patrick Kalle for Farouk Systems Europe

Related posts:
Updos
Simple and elegant up-style
Updo with a knot on the crown