1940s Inspired Haircut for Men

Modern managers have their own idea of modern hair fashion for men and antiquated trends are kicked to where they belong. Retro meets classy is the trend and we can find a progressive and even rebellious element like an extreme difference of lengths and shaved sections combined with tie and suit.

The long top hair can be used to express himself either in a smooth and sleek manner or with some volume, as a quiff for the after party.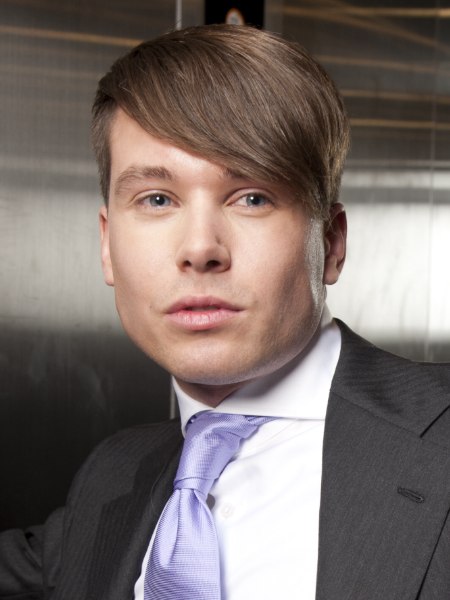 Click to enlarge

Collection: Hairstyles Fall-Winter 2012
Hair Design: Patrick Kalle for Farouk Systems Europe

Related posts:
Men's hairstyles
Men's hair with fluid diagonal styling
Modern men's cut with a touch of military