Highlights and a Bump

The little sideways curves in the textured bangs are just the beginning of the fun. This adorable and very short haircut has a lot of details that reveal themselves at a closer look.

Subtle and chic, the hairstyle reels us in with its intricate application of color and the highlights which are more dominant on the wider side and towards the top. This effect is enhanced also by the bumpy little lift on the crown that adds a unique shape and pretty volume. A little preppy and a little feisty, a look for many occasions.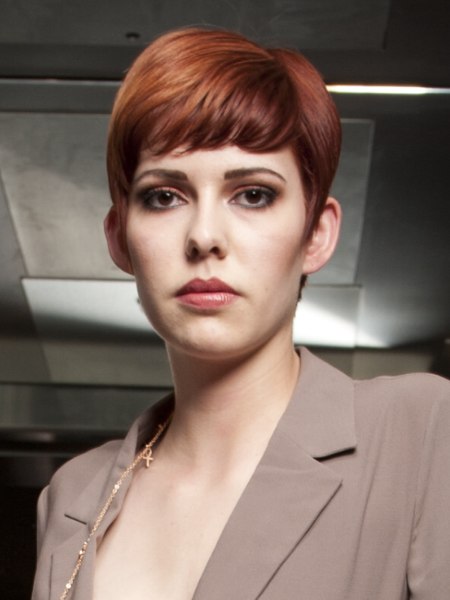 Click to enlarge

Collection: Hairstyles Fall-Winter
Hair Design: Patrick Kalle for Farouk Systems Europe

Related posts:
Short hairstyles
Flattering short haircut
Trendy short hairstyle with layers