Asian Inspired Bangs

The wide bangs with a clear Oriental touch are dominant even in this very long hairstyle. The bangs reach from one temple to the other and are cut in a slightly curved line which follows the shape of her eyes. The sides fall in sleek silkiness with just a little bit of textural layering. Ends are tapered.

One of the secrets to oriental design is subtlety and incorporating yin and yang, a fusion of opposites that are yet interconnected. This is made visible in one side being styled straight and the other with a disheveled, mussed part towards the end. Much balance can also be found in the color with its light and darker streaks, again ever so subtle but emanating a unique intensity. This styling can, of course, be modified. Find another idea on the picture below.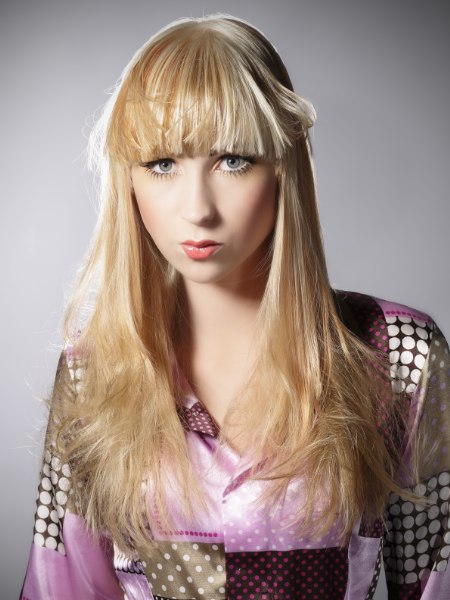 Click to enlarge

Collection: East Wind
Hair: Kristijan Petek for KSFH
Color: Marco Beltram for KSFH
Make-up: Marco Žagar for KSFH
Powered by: Schwarzkopf Professional

Related posts:
Hairstyles for long hair
Mid-back hair with long tapered layers