Red Hair for Older Women

Another great haircut with a timeless spirit is the mushroom cut and with this color it cannot be overlooked. Lots of layers bring with them the nicely rounded shape with a pronounced back side. The bangs are jagged and textured for a soft, but zesty line. The texturing continues down the side to a nice triangular accent just before the ears.

The neck is medium long and full. This short hairstyle also comes with a bunch of flexibility and can be styled up, down, left or right. All to your heart's delight and to match all of the different outfits and occasions.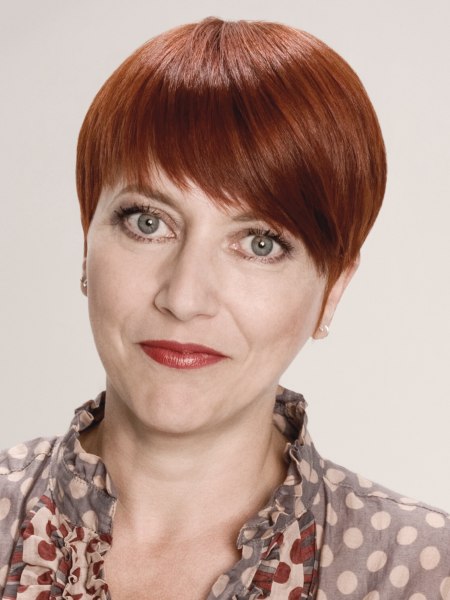 Click to enlarge

Collection: The Best Age
Hairstyle: J.7 artistic team
Make-up: J.7 artistic team
Photography: Vlado Golub

Related posts:
Hairstyles for short hair
Hairstyles for older women
Age appropriate hair colors and styles