Uniform Layer - How To (2)
Previous page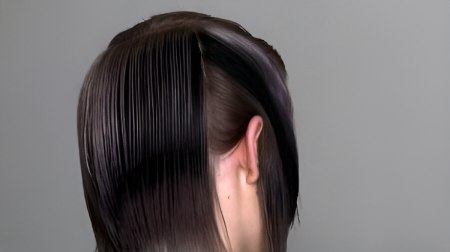 Step 12: Continue with vertical sections to behind the ear, using the previous section as a guide.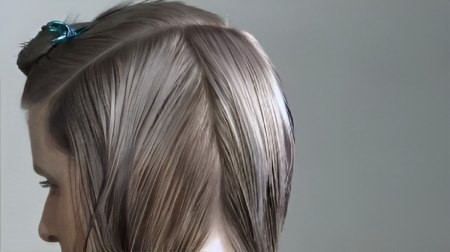 Step 13: Repeat the same process on the other side. The internal shape will be slightly curved.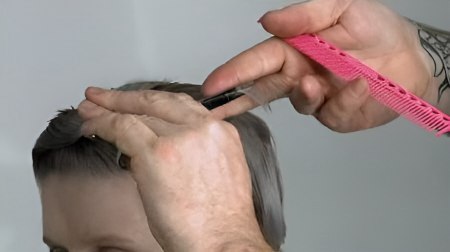 Step 14: Next work with the side areas. Create a horizontal section, then take vertical sections which you elevate and cut square to the head. The horizontal section allows you to achieve correct elevation and over-directions.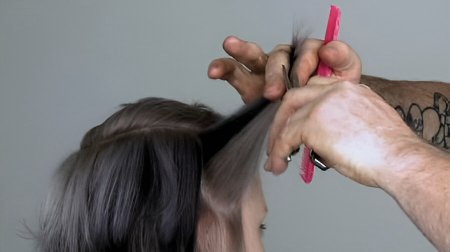 Step 15: Repeat this process on the other side.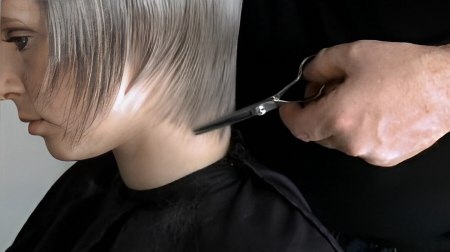 Step 16: Now refine the outline shape visually, using free hand techniques.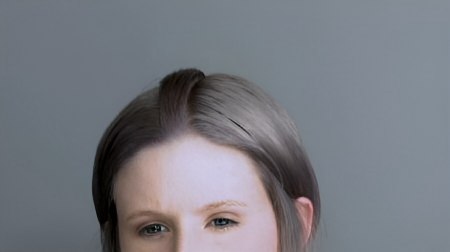 Step 17: Next bring down the top section and start with a vertical section, running from the front hairline through to the crown.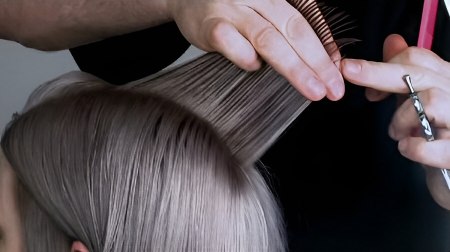 Step 18: Using the crown as a guide, cut a rounded line following the head shape. As his sections run towards the front headline, Steve allows for length.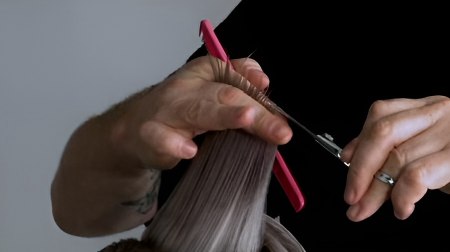 Step 19: Using the previous section as a guide and pivoting the section in the crown, work horizontal sections towards the front hairline, over-directing back to create length in the front.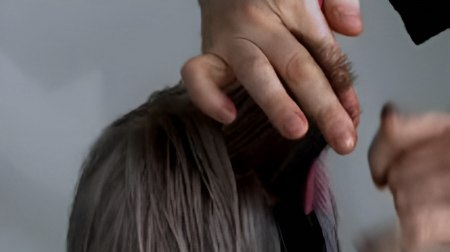 Step 20: Repeat this process on the second side.




Step 21: Refine the internal shape with a pointing technique.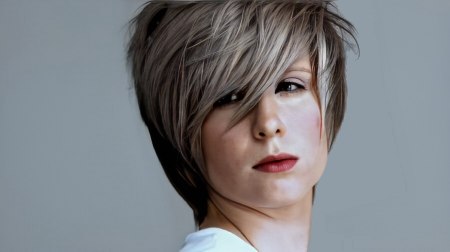 Finish: Steve has created a uniform layer, a user-friendly versatile technique for any busy salon floor.

Text and photos by MHD. Subscribe to view the training video!

See also:

How to cut a modern short haircut with graduation

How to cut a short wavey wedge

How to cut hair with three-tier layering