Short Men's Haircut How To (3)
Previous Page

Step 12
Repeat this process on the second side.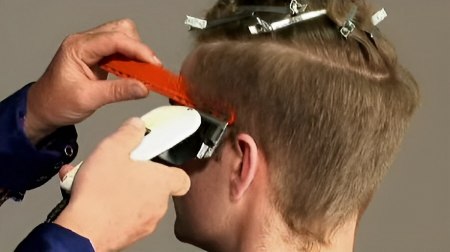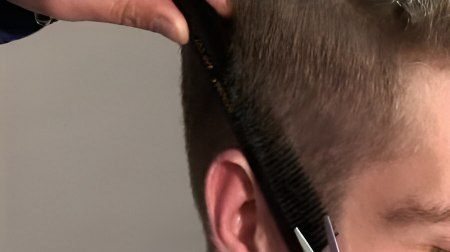 Step 13
Stacey next refines with scissor over comb technique using a barbering comb which has fine teeth and flexibility this allows stacey to work with the natural growth patterns especially around the hairline.

Step 14
Next, bring down the top section and work a vertical section in the front hairline over the crown to the back vertical section. Cut a curved line longer in the front, working round and over the crown getting shorter and connecting to the underneath lengths.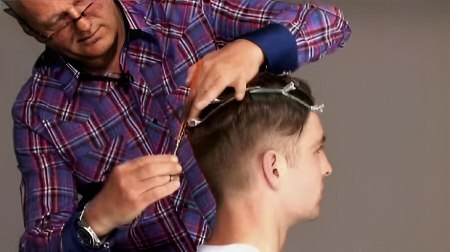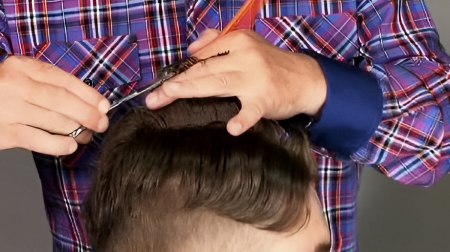 Step 15
Then work parallel sections from the centre down to your initial shape using overdirection towards the round of the head, maintaining length in the temple areas.

Step 16
Repeat this on the second side.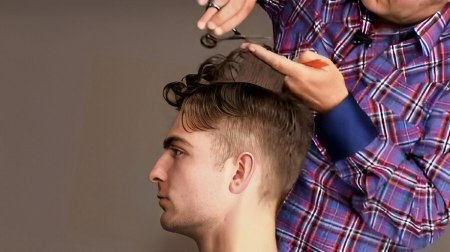 Step 17
Now check and refine the crown area on both sides, eliminating any corners.

Step 18
Finally, use free-hand techniques to loosen the shape and create texture and movement.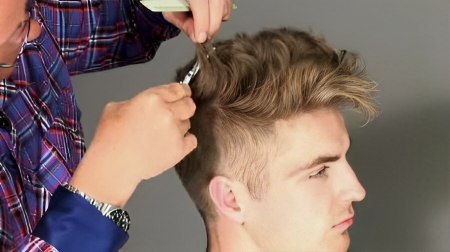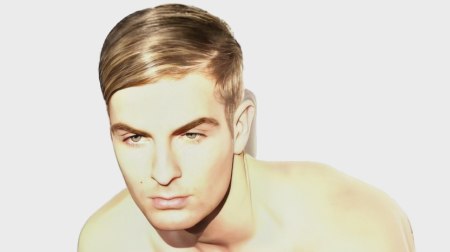 Finish
The result is a neat tailored backdrop with flexible, moveable, over-hanging lengths for a diversity of styles.

Related post:
How to cut a mid-length haircut for men