One Length Haircut How To (3)
Previous Page

Step 12
Repeat this process on the second side.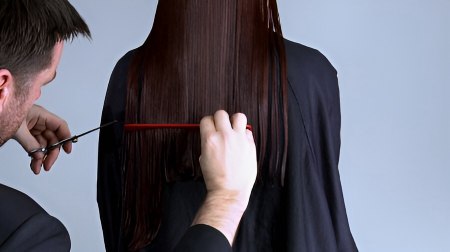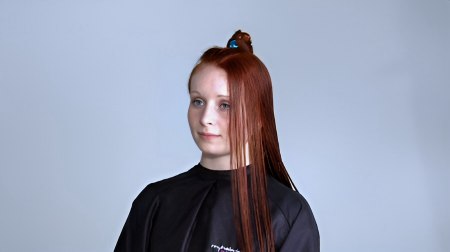 Step 13
Now work on the top triangle section. First create a section on the right hand side to account for the natural parting position which is slightly off centre. Working with the same procedure and over direction over the shoulder cut this section onto the line. Then work the same process with the final section.

Step 14
Next assess the shape.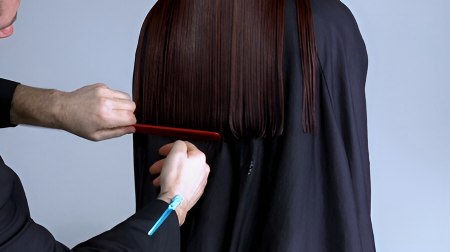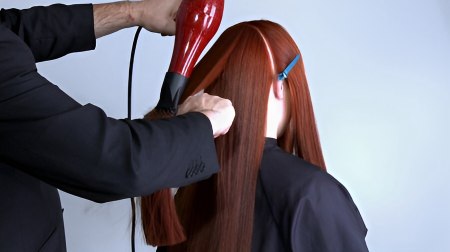 Step 15
Then blow dry and apply suitable products for protection and finish. Dry the hair mirroring the sections of the cut.

Step 16
Now the hair is dry, check and refine the line keeping the hair over directed back.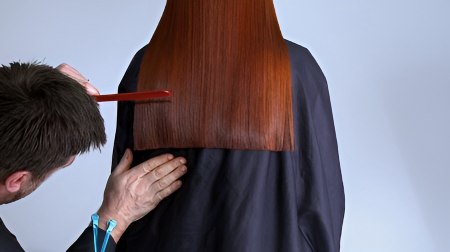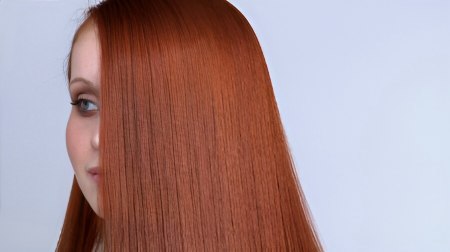 Finish
The finished look is a classical long one length haircut, creating a blanket of glossy hair with a sharp defined edge.

Related posts:

How to cut long hair with reverse graduation

How to cut a long haircut

How to cut a long hairstyle with a perfectly tailored shape