One Length Bob - How To (3)
Previous Page

Step 12
Next work with your two triangle sections either side of the parting. Work with parallel sections and cut a square line with the same degree of tension and using your previous section as a guide.
Please note that Stacey chooses to complete one side then the other.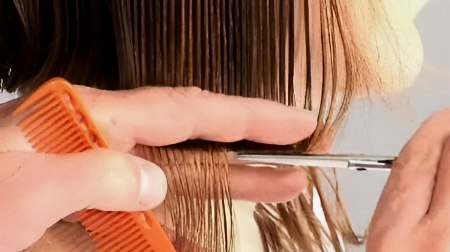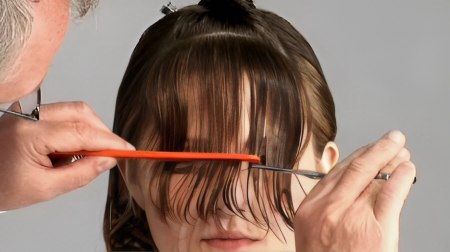 Step 13
Bring down the fringe area. Use a curved horizontal section using the bridge of the nose and the corner of the temple as a guide. Cut your line using your comb as a guide. Please notice how Stacey contains the hair in the comb as he cuts.

Step 14
Continue with parallel sections throughout the triangular fringe area.
Notice how Stacey cuts through the comb and then cleans up in his fingers.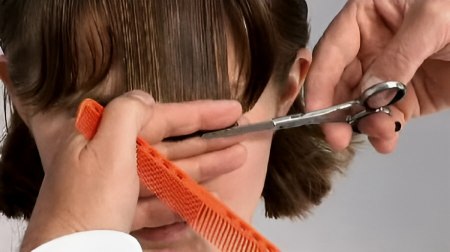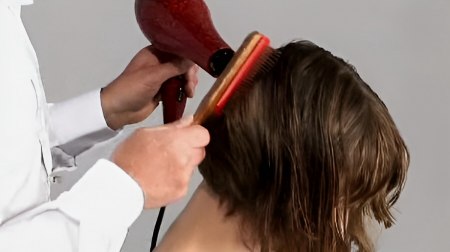 Step 15
Bring down your circular section in the crown and dry the hair working from the perimeters through the back, then the outlines in the side, then the fringe and finally the top.

Step 16
Next iron the hair to create a finish using the silver range of Coriollis C2's.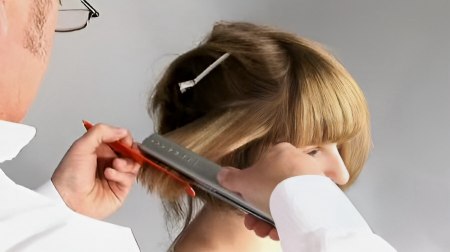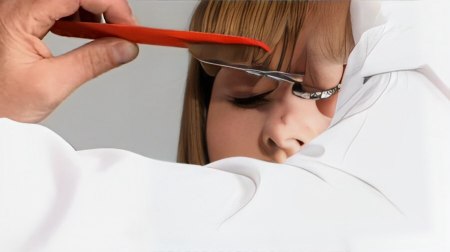 Step 17
Once the hair is dried check your fringe.

Step 18
Then point cut the remaining crown area using the underneath as a guide.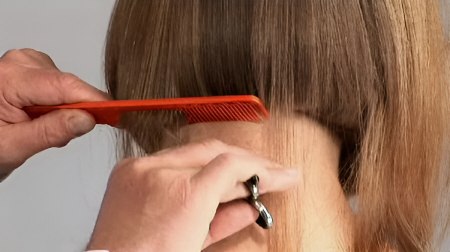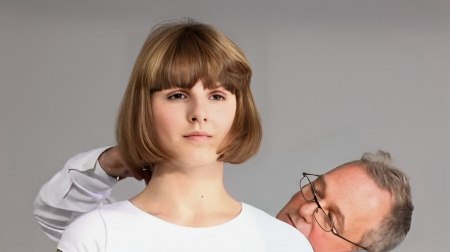 Step 19
Re-check with your model standing.

Next Page

Subscribe to View Training Video