Mid-length Men's Haircut - How To (3)
Previous Page

Step 12
Next, work with the outline in the back. First create a vertical section down the centre back and work horizontally and parallel to the outline. Again, work on the surface of the skin and use a guide from the side to determine the correct length.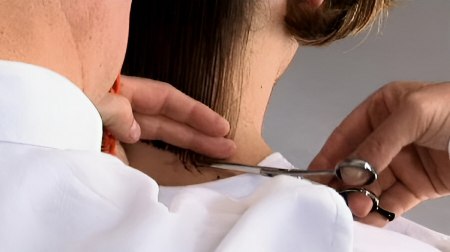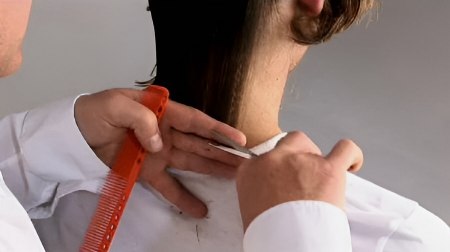 Step 13
Continue with parallel sections up the head working in the fingers and with tension which creates graduation.

Step 14
Once you've completed the outline, work the interior using the outline as a guide. Working with a vertical section over the ear up to the centre parting, pull the hair straight out from the head and cut a flat shape using the outline as a guide. Start with this area as the hair is thickest at this point. Please notice that the top of the section is over-directed, ensuring a corner is placed at the rounds of the head - a characteristic of barbering.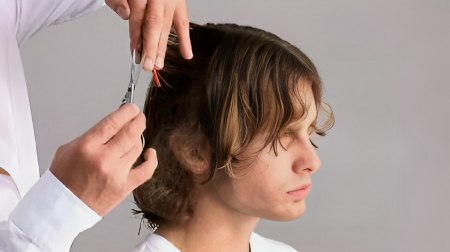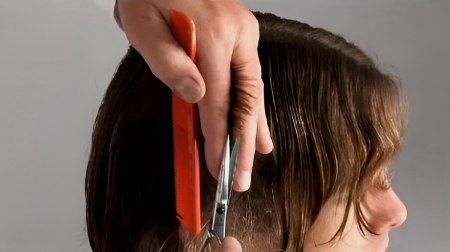 Step 15
Continue with parallel sections towards the front.

Step 16
Create a centre-parting in the back from crown to nape. Then work vertical sections from behind the ear to the centre-back. Use over-direction and the previous section as a guide, again creating a corner at the round of the head.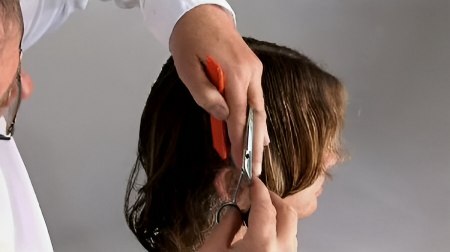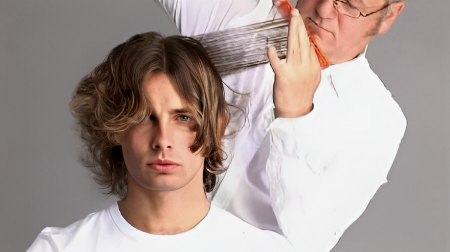 Step 17
Repeat this process on the other side.
Please note that Stacey cuts over his fingers to ensure a square line typical to barbering.

Step 18
Next work with a vertical section in the back using the outline as a guide and cutting a square line.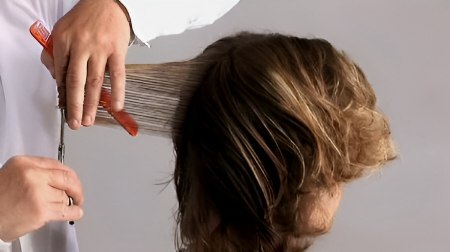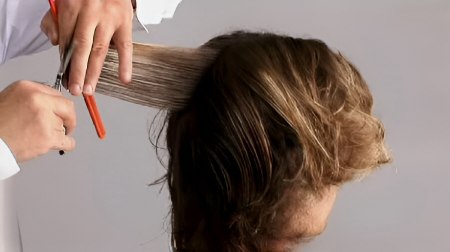 Step 19
Work parallel sections to the round of the head on both sides.
Please note that despite the round of the head, Stacey is clear in maintaining a square line.

Next Page

Subscribe to View Training Video