Mid-length Men's Haircut - How To (2)
Previous Page

Step 4
Next, take a diagonal section in the fringe area from above the temple travelling back across the head. This will encompass the side area which you will use as a guide for the fringe. Cut this initial section with a slight curve.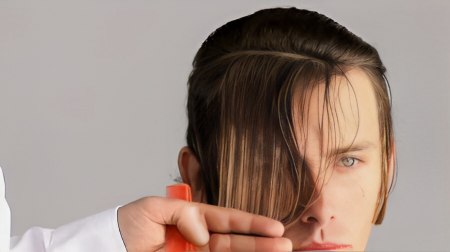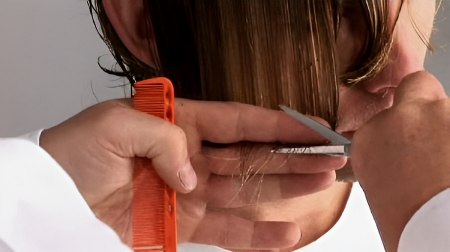 Step 5
Continue with the diagonal section up to the crown, using the previous and side section as a guide. Please note everything is pulled down onto the outline guide.

Step 6
Repeat this process on the other side.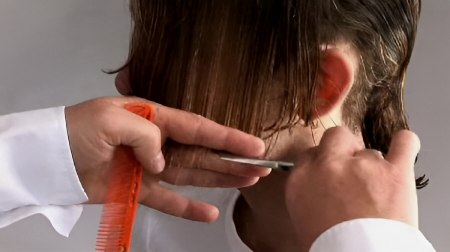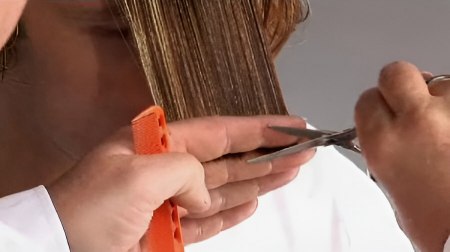 Step 7
Because the front sections cross over, create a corner in the front. Then check and refine.

Step 8
Then check the outline perimeter in the front technically and visually.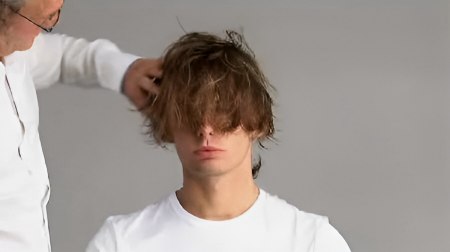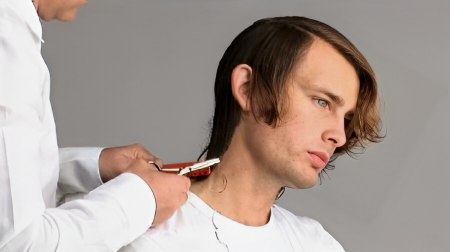 Step 9
Next, return to the initial side section and create a vertical section into the nape.
Continue the outline from the side to the nape choosing an acute angle to maintain length through the perimeter in the back. Use tension and cut on the surface of the skin then refine through the fingers.

Step 10
Continue with vertical sections until you reach the round of the head in the back.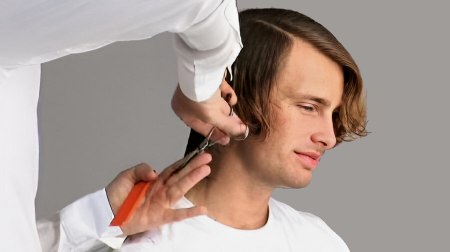 Step 11
Repeat this process on the second side.

Next Page

Subscribe to View Training Video