A-Line Bob - How To (3)
Previous Page

Step 10
Continue into the centre panel, taking parallel sections. Elevate the hair using tension in the fingers, creating graduation. The graduation helps to bevel the outline and distributes the weight more evenly. It is a good practice to visually check the work after completing each section.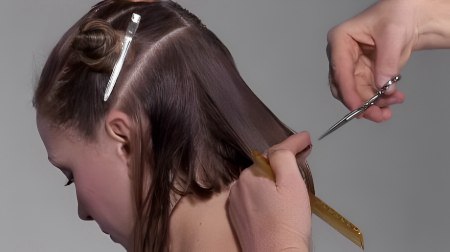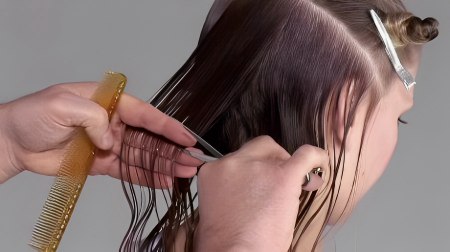 Step 11
Continue to take parallel section with awareness to elevation.

Step 12
When you cut the first front section over the ear be very mindful of the tension. Over-direct the side sections slightly backwards, creating a shorter to longer line.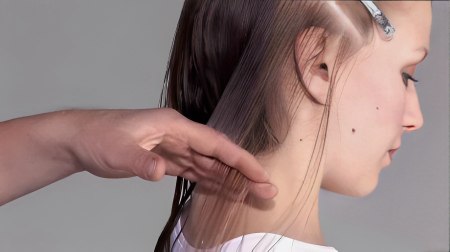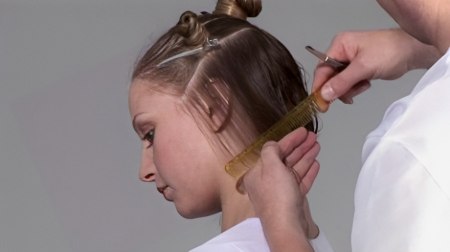 Step 13
Repeat this process on the other side. The graduation runs from its widest point in the centre-back and tapers towards the front.

Step 14
Once you reach the roundness of the head in the back area, sub divide the parallel sections diagonally to create smaller and more controllable sections allowing you to be very specific with balance and weight control.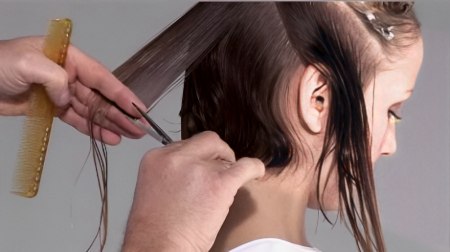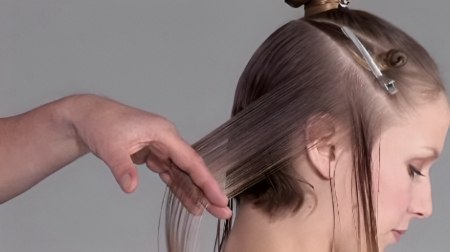 Step 15
Continue to maintain continuity of elevation and over-directing as you work into the front sub sections.

Step 16
Repeat this process on the other side.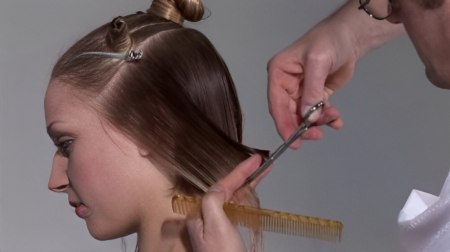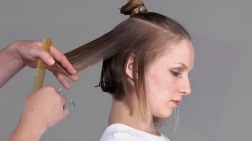 Step 17
Next continue this process up to the top horse-shoe section. Then check the shape visually.

Next Page

Subscribe to View Training Video