Art of Hair Times Two

Gentle geometry in two versions. A classic haircut with elements of a bob and a mushroom cut got an artistic make-over.

The first version is a bit more daring with elongated strands in front of the ears, giving the smooth shape an avantgarde edge. The styling is all about volume, sleekness and shine. Blown dry over a medium round brush the hair falls in a springy curve with a smooth surface. The back of the head got special attention, as did the rounded bangs that impress with their precise cutting line.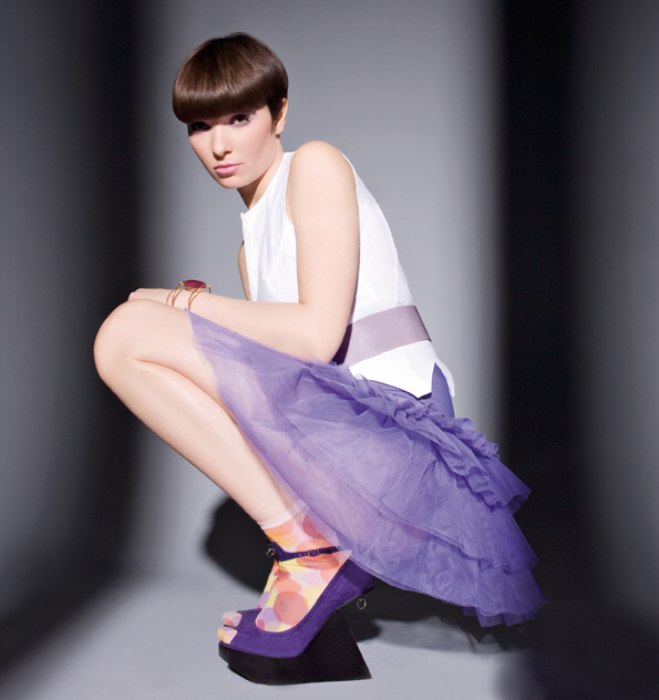 In the second photo we see a version of the cut that is slightly shorter in the back and does not feature the elongated side burns. The hair is again styled for sleek roundness with the entire volume sitting above the ears. This look is feminine and with its meticulously executed cutting lines a showcase of artistic hair design. The color for both cuts is a warm, natural brown, reminding of a good dark chocolate with some sprinkles of honey highlights.

Collection: Art Shape

Hairstyle & Copyight: Haute Coiffure Française
Photography: Alain Bocquet

Related posts:
Hairstyles for short hair
Short graduated hairstyle
Short hairstyle with pointed sideburns and thick bangs