Sporty Short Haircuts

Three different versions of one base cut to fit every type of woman. All are sophisticated, sporty, refreshing and very feminine. Beside the bonus of low maintenance and easy styling, these looks are true eye-catchers.

Short bangs bring out the facial feature, look fresh and sophisticated. A ravishing style especially in a color as intense as this deep ebony.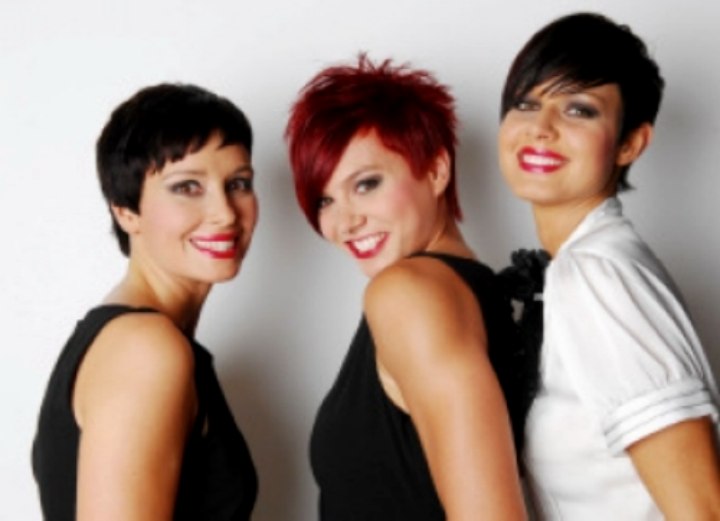 A scene stealing red is the choice of the confident and outgoing woman who loves life and is adventurous and passionate about everything she does. Longer bangs and ruffled spikes on top ad a youthful and modern touch to this version.

Sporty, sexy and professional at the same time is the third version of the cropped base cut. The bangs are long and flow across the forehead in a diagonal line. Sleek styling and much shine is the trademark of this adorable cut.

Collection: Autumn/Winter 08/09

Photo: Londa Professional

Related posts: Short hairstyles