Sides and Back Cropped Close

In this men's cut we have classic elements incorporated with modern texturing techniques. The sides and back are cropped close and taper sharply as you approach the parietal ridge. The top and crown area are cut to approximately two inches of length and textured with a point cutting technique to give the hair added definition in the styling.

The styling itself can be accomplished in both variations shown using a blow-dryer and brush. Photo five shows a more casual configuration wherein the hair is styled for a relaxed look. A blow-dryer and brush can be used to direct the hair forward and across the head while a dab of product can be added to give structure and definition to the deeply textured hair.

In photo six, we see a more structured, high-volume look. Again a blow-dryer is employed but the hair is lifted while drying to add volume and create a high-impact, very styled look.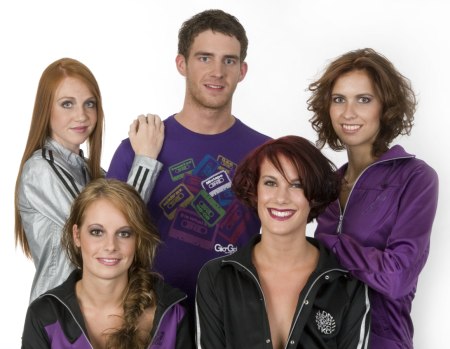 Click to enlarge

Collection: Winter 2008-2009 Hairstyles

Hair: Team John Beerens Hairstudio - Tilburg
Hairproducts: CHI by Farouk Systems USA
Make-up: Kelly Koorn for Pupa
Photography: Paul Bekkers
Models: www.cachetmodels.nl
Apparel: Gio-Goi