Curly Look for Long Hair

Here we see a long hairstyle with layering on the lower portions to create a balanced proportion of bulk in the hair's ccurly style. This has the added virtue of giving softness to the ends of the hair in the straight styling. Whether the hair is naturally curly or naturally straight and styled for the opposing look, the cut is perfect for its versatility.

To get the curly look, either dry with a diffused blow-dryer and scrunch the hair gently, or wind wet hair on small roller tools using longer tools or a piggy-back technique to give uniform curl along the length of the hair. Medium hold product will ensure a long-lasting style that can be refreshed with a light misting of hairspray and gentle scrunching with the fingers.

Getting the straight look requires a simple blow-out with a flat brush and passing the hair through a flat iron. Use product to protect the hair from heat styling and ensure a sleek finish.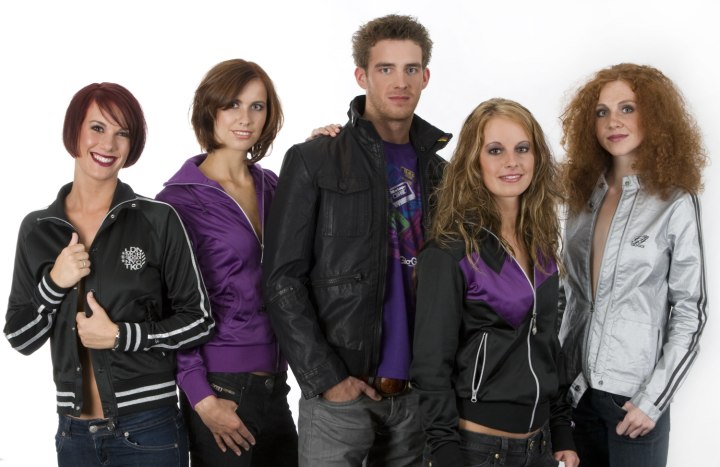 Click to enlarge

Collection: Winter 2008-2009 Hairstyles

Hair: Team John Beerens Hairstudio - Tilburg
Hairproducts: CHI by Farouk Systems USA
Make-up: Kelly Koorn for Pupa
Photography: Paul Bekkers
Models: www.cachetmodels.nl
Apparel: Gio-Goi