Upturned Barrel Curls
Here we have a modern asymmetrical hairstyle created using a finger waving technique. The short haircut features layering at the ends of the hair, an off-center part and sleek styling on the passive side. The dominant side has been styled into a series of smooth curves and ridges and finished at the ends with upturned barrel curls.


Once the style was set, a comb and soft bristle brush was used to soften the waves and ridges and loosen the curl slightly to allow movement and bounce. The rich golden blonde color is enhanced by the smooth styling while the highlighting adds glints of sparkle to a satiny glow.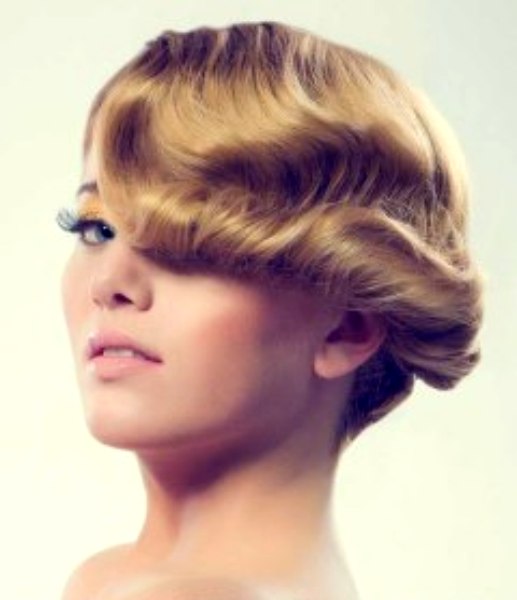 Collection: Wiosna-Lato 2008

Hair: Berendowicz&Kublin Academy of Hair Design

Related posts:
Hairstyles for short hair
Techniques for finger waves and barrel curls
Short blonde hair, styled with finger waves