Purple Hair Color

This chic asymmetrical contour cut is executed with a razor to shape the curves to follow the contours of the face and create soft tendrils at the perimeter and ends. The haircut is enhanced by the use of rich amethyst color in subtle variegation.

The dark, jewel-tone color emphasizes the contours of the cut: the angle of the fringe and the notches at the left corner of the face, as well as the steep layers of the sides and the wisps that caress the neck and shoulders.

To style the hair, begin with the CHI Ionic Color Protector System to preserve the vibrancy of the jewel-like color. For styling, use CHI's new Glacier Ice Iron with 44 Iron Guard to protect the hair and keep the cut smooth and healthy.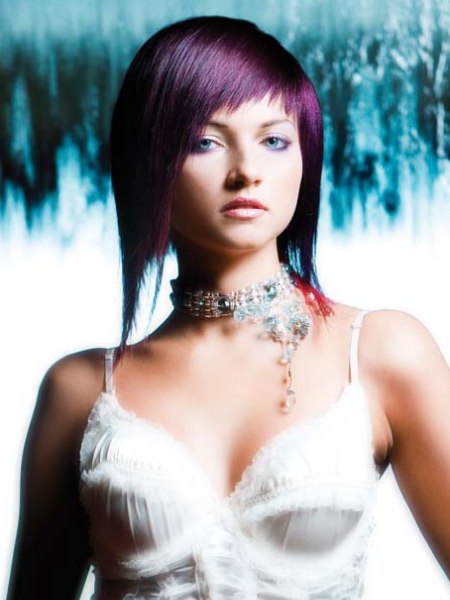 Click to enlarge

Collection: Ode to Couture - Farouk Systems

Hairstyle: Farouk Systems Group

Related posts:
Short hairstyles
Plum purple color for short hair
Precision bob with purple color tones