Long Hair with Spiral Rolls

Bold is the watchword for the color in this long style. This long-layered cut is styled to capitalize on the natural wave of the hair. This wavy, defined hairstyle starts with freshly colored red hair shampooed with Sunglitz Natural Shine Enhancement Shampoo and conditioned using Sunglitz Natural SunSealer Daily Conditioner to help smooth the cuticle and seal in the vibrant color.

Once the hair is towel-dried apply a liberal amount of Sunglitz Repair and Shine Silk serum and Biosilk Mousse and blow-dry the hair using a large round brush. By directing the hair around the barrel of the brush held vertically you can create gentle spiral rolls. Warm the wound hair with a diffused hair dryer and allow to cool (or use your dryer's cool shot feature) before unwinding. When the hair is dry and styled as desired, use a few drops more of Silk serum to define locks and separate the waves into tendrils.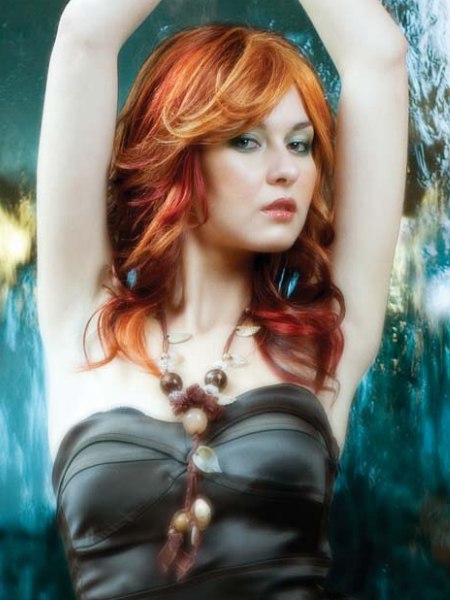 Click to enlarge

Collection: Ode to Couture - Farouk Systems

Hairstyle: Farouk Systems Group

Related posts:
Long hairstyles
Long red hair with spirals