Large Curls for Summer

Large curls are just the right hairstyle for a romantic summer evening. The color is a deep honey blonde, like the sun reflects it just before setting. Curl hair over the largest rollers, pull apart with fingers when dry and fixate.

As a variation pull hair loosely into two soft pigtails on both sides of the head. Fluff and puff the curls with hands and fixate with some spray.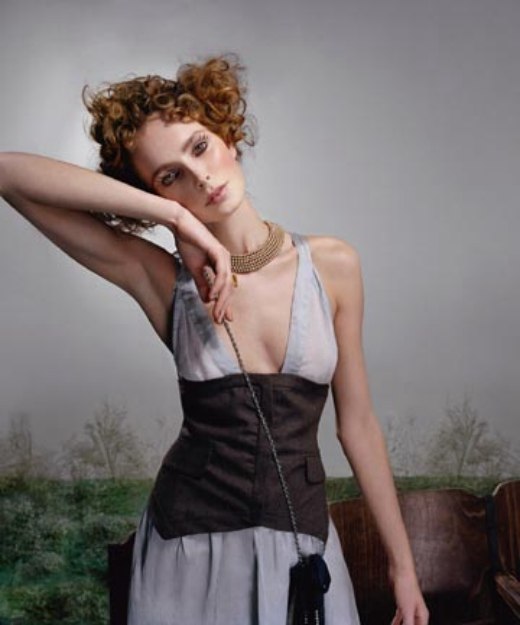 Collection: Coiffure & Nature Hairstyles
Hairstyles: Coiffure & Nature - Paris

Related posts:
Short hairstyles
Short mahogany hair with big curls
Naturally curly hair cut in a wedge shape