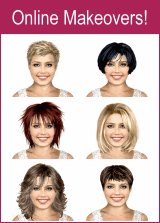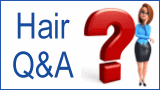 Hair Salon Wear
Why most hairdressers wear black
There are very deliberate reasons that many hairdressers (and salons in general) choose black as a uniform color for their staff.

The best material for hair cutting capes
The best material for capes to prevent that the hairs become embedded into the fabric and that allows them to simply slide off onto the floor.

The best brands for hair capes
As with most products, you have a wide range of manufacturers to choose from when it comes to capes.

How to remove a hair salon cape
How to take off a cape after a haircut so that all the hair gets on the floor.

Hair Cutting Capes
Capes for hair cutting, styling and coloring you can order online.

Salon Teez
100% American made salon wear by stylists, for stylists! Rhinestone shirts, Rhinestud shirts, as well as other cool designs for women and men. Unique phrases, designs as well as shirts. All components 100% American made. Register for monthly shirt giveway. New designs each month.

Haircutting Capes
Quality salon apparel at wholesale prices. Hair color and hair cutting capes. Color aprons and robes.

KM Capes
Haircutting capes from Japan.

Salonwear
Capes, robes and gowns for hair salon clients. Aprons and tunics for hairstylists.

Shine Designs
Offers a wide selection of professional beauty supplies and specializes in stylist aprons, vests, salon uniforms, spa uniforms, shampoo capes, shampoo smocks, barber jackets, salon apparel, salon cutting capes and more.

Seidex-Umhänge
Hair capes (Friseurumhänge) from Germany.