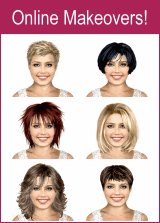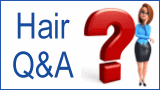 Hair Tips for Looking Younger (3)
Previous Page First Page

#4 – The Long and the Short of It

"Can an older woman look good with long hair?" This is the classic debate for many stylists and women of a certain age. The only honest answer is "It depends on the hair". I've seen women in the fifties and sixties (and even a stunning 72-year-old) who sport their hair below their shoulders and look fabulous for it. They also all had in common that they did NOT color their hair and were 75-90% white-haired giving a whole new dimension to silver fox.

But these looks are specific and striking for their rarity. The long silver tresses are beautiful, but in the same vein I have a friend whose hair is very curly and she now has snow while hair that falls below her shoulders. It sounds like it would be striking, but it doesn't suit her. In my opinion, she has always looked best with shorter, sassier hairstyles that take advantage of the soft bouncy curls of her natural wave pattern.

Project Runway mentor and chief creative officer for Liz Claiborne, Inc., Tim Gunn, wrote in his book "Gunn's Golden Rules" that he believes that with hair length, older women should err on the side of shorter hair rather than longer. I happen to agree with Mr. Gunn. Shorter hair tends to lend a youthful and carefree sensibility to a look.

The styles are (usually) more-easily cared for, and that often translates as "vibrant", "active", and "woman on the go". All of which are good descriptors for a woman in her prime.

#5 – Every Now and Then… Play

We all need some recreation in our lives from time to time, but this statement is more about getting creative with your look than taking a vacation. You know, we all are guilty of falling into a rut from time to time. And when it comes to daily rituals like grooming, the ruts can get very deeply ingrained.

So make it a point to set aside some time, perhaps on a rainy weekend afternoon, and get out all your styling tools and just get creative. Add lots of curls, or smooth them out, get some combs and barrettes and see what you can do with them. Or buy a couple of small hairpieces and play with them a little. You might find you like something you never thought you would, or you might at least get an idea for a change in your look that you can implement with your stylist and make yourself feel like a kid again.

Stacy - Hair Stylist ©Hairfinder.com


Related posts:

Hair and the aging woman

Hairstyle lengths that will work for you

A look at long hair and the older woman

Choosing a hairstyle for an older woman

Does short hair really make you look younger?