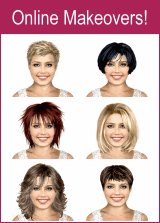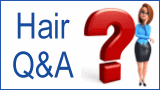 Healthy Hair Growth (2)
Previous Page

Many women who suffer from thinning hair will go to great lengths, so to speak, to cover any place where their scalp is even the slightest bit too prominent. These methods usually involve teasing and a large dose of hairspray which only serves to weaken the hair over time. Weakened hair with more thinning will only encourage more teasing and more hairspray. It is a vicious cycle and one that more mature women are all too aware of; though women can suffer from hair thinning at just about any age and for various reasons. A less damaging, more aesthetically pleasing alternative and what I do for my own clients with thinning hair is the application of light weight hair extensions and micro hair attachments. These methods will add fullness and body to thinning hair, blend in beautifully, and put no strain on the natural hair due to their weightlessness.

Women who wear tight weaves and tight braids, which are particularly common among women of African descent, are especially prone to a type of hair loss known as traction alopecia. Traction alopecia is a condition caused by damage to the dermal papilla and hair follicles, and is caused by constant pulling and tension over a prolonged period of time. Cornrows are particularly aggravating to the scalp and to the hair. For this type of hair, I recommend hair extensions that are graftable. These can be cut into different shapes and sizes and they adhere to both the hair and the scalp. If installed properly, there is no tension or weight on the scalp, or on the weakened hair.

To learn more about hair health and growth expert Charlene Blacer, and for more healthy hair growth tips, visit her salonís website at www.thesecretmane.com. You will find before and after image galleries, advice on hair growth and scalp health, and a wealth of information on various kinds of hair extensions and hair pieces.