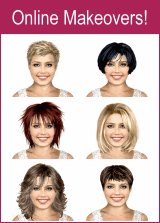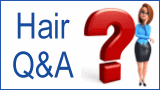 How to Tie a Headscarf
A fashionable solution for bad hair days. Wear a headscarf a la Jackie O!


Use a smooth silk scarf for best results. First, when there's enough length, put your hair in a ponytail. Fold the scarf diagonally into a triangle and put the widest part along your forehead and above the eyebrows. Fold the ends of the scarf under your hair (under the ponytail). Let your hair out of the ponytail. Combine with sunglasses for a stunning look!

Alternatively you can tie the scarf over your hair and above your ears, and over the pointy end of the scarf.

Looks with headscarves can be stunning and unique, but there are many more things you can do with your favorite silk scarf. Moojoo Ken gives us more scarf-tying ideas that are interesting, stylish and with tying techniques easy enough for anyone to try.

The easiest way to tie a scarf is to flatten it out and wrap it around your neck. Make a simple knot in the front. This scarf style takes no difficult folding and will add color and style to any outfit. Wear it with a blouse, low-cut top, dress or a turtleneck.

Tie your scarf like a tie. Make a men's tie out of your scarf, for an androgynous style. Combine with a vest, a plaid and tailored pants for a menswear look.

Wear your scarf as a belt. Fold the scarf diagonally and fold it a couple more times to make it narrow. Finally tie it around your waist. Wear it instead of a leather belt with trousers or around a sheath dress.



Finally, a more complicated way to fold a scarf, but with dramatic results. Fold your scarf like a fan in approximately 1.5 inch sections. Start on one edge and work your way to the other edge. Hold tightly to each end, tie it around your neck once, and let it go. The result is a burst of waves of folds, a fireworks of scarf. Keep your outfit simple to emphasize the beauty of the scarf.

For more ways to tie a scarf, visit moojooken.com.


Related posts:

How to tie a bandana

How to tie a scarf