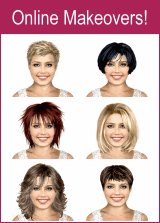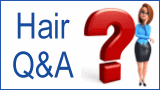 How to Style the Hair of a Bedridden Individual (2)
Previous Page

To wet set the hair of a bedridden individual, it is usually a great idea to use sponge rollers or even rag rollers, since these are generally more comfortable for those who need to be in a reclining position with head support. If you can do the wet setting immediately after shampooing the hair, this is the perfect time. Otherwise, you will want to mist the hair thoroughly with water and keep the spray bottle handy to rewet the hair as it dries. Apply your setting product to the dampened hair and comb it through.

Wrap the hair on your chosen tools and secure the tools in place. The configuration is entirely up to you and the specific look you are going for. Once finished, re-mist the hair and carefully blot up any dripping water with a hand towel. Cover the wrapped hair using a scarf or other non-friction fabric cap and allow the hair to dry naturally. Once dry, you can take a hair dryer with a diffuser attachment and warm the curls while they are still wrapped.

Allow the curls to cool then remove the tools and comb or brush out the curls as desired.

Heat Setting

Heat setting of curls is a great way to get curls when you donít have time to let a wet set dry. It can take longer at one sitting to produce the curls (depending on the amount of curl desired and the overall length of the hair), but is far more straightforward a process and means that when you are done, you are done.


Preparation:

• Curling Iron(s)
• Styling Cape
• Comb
• Hair Spray
• Extension cord/Power cable

Again, make sure to have a moveable place to set up your tools and do so in advance, so that you arenít taxing the endurance level of the individual you are working with. Use a TV tray, or small table, and make sure that you have an extension cord for your power supply so that you can reach wherever you need to with your heat-styling tool. And as discussed before, be sure to make sure you know how you will be able to reach whatever portion of the hair you are going to be working with.

With any heat styling process, you want to begin using clean, dry hair. Prepare the hair to maximize the curl by spraying the hair with a light misting of hair spray. Be sure the let the hair spray dry fully in the hair before attempting to create curl, since applying the hot iron to damp hair spray can result in a sticky patch and smoking/singed hair.

Curl the hair with the heated appliance as normal, working in small sections around the perimeter of the head. Be careful with the angles of approach given that you will have different positioning than you may be accustomed to.

Once you have set the hair into curls as desired, you can allow the hair to cool completely and comb out the curl as desired for styling.

Next Page