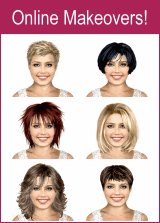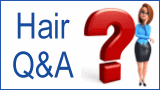 Hair Schools & Academies in the UK
Alan d Education
London hair academy with a flexible curriculum. Teaching all aspects of hairdressing from cutting, perming and colouring to the latest techniques for extensions and barbering. Beginners courses and advanced courses, including African/Caribbean. NVQ Level 2 and NVQ Level 3.

East London Academy
Hairdressing and beauty therapy training academy that provides community courses targeted at people who may be at a disadvantage in gaining training places and who cannot afford to pay privately. VTCT accredited for IHBC, IIHHT & NVQ qualifications.

Joshua Galvin @ Central Academy of Hairdressing
Provides training for junior and senior staff and a recruitment service. Flexible to work with a salonís bespoke training programme and fit apprenticeships around it.

London Hair Academy
Hair training school with small classes to maximise the learning potential. Courses available: fast track hairdressing course, Asian hair, one week hair cutting or colouring course, advanced cut and colour, creative cutting, hair extensions, bridal hair, ...

Mahogany Academy
Clear concise hairdressing training in a professional salon environment with a low student to teacher ratio. The instructors are industry renowned professionals with experience in all areas of hairdressing.

Patrick Cameron Training School
Training hairdressers in the art of dressing long hair. Courses in London cover the basics of working with long hair and styles ranging from traditional to bridal and runway. Plenty of one to one tuition.

Saks Academies
Hairdressing and beauty education in London with a course programme influenced by global trends. Hair, beauty and barbering courses from beginners to advanced. Latest techniques in Afro-Caribbean hairdressing. Beauty courses from fast track beginners to advanced.

The Fantastic Hairdresser Business Academy
Provider of business and team training. Inspiring you to achieve real results at the salon and give your hair salon team the motivation and drive to perform at the highest level.

Toni&Guy Academies
The in-house training is fully integrated into the NVQ Hairdressing level 2 and Level 3. It covers all aspects of the hairdressing programme including cutting, styling, fashion colouring, perming techniques, and customer service.