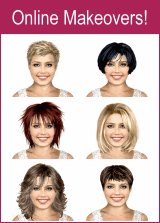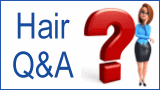 Hair Salons in Texas
Addison - Ciao Bella Hair Extension Studio
Located at Estancia Properties, North Dallas. Fusion hair extension specialist trained and certified by Cia Bella Hair Extensions, Balmain Paris Hair Extensions, Hairdreams Hair Extensions, Bohyme Hair Extensions and Lord and Cliff Hair Extensions.

Addison - Patrick Mamot Salon
Hair extension and hair color specialist.

Austin - Garbo a Salon
Wide range of hair and beauty services for men and women.

Austin - Hair Goddess
Offering Hairlocs™ hair extensions, cut, color, makeup artistry and bridal packages. Owner Morgan McFall is a licensed cosmetologist and a certified Hairlocs™ hair extension artist.

Austin - Jackson Ruiz Salon and Bodycare
Multi-cultural salon.

Austin - Salon E
Hair care for men and women. Also hair extensions.

Austin - Urban Betty
Hair care for men, women and kids. Pictures of makeovers.

Dallas - Salon D
Hairdesign. Nail & skin care and make-up. Photos of haircuts.

Houston - Alan Murphy Salon
Hair cutting and coloring. Pictures of hairstyles.

Houston - Emages Hair
Female hairdesign. Pictures of haircuts and makeovers.

Houston - Hair X-pressions
Full serviece hair salon. High fashion cutting, lengthening, volume, and texture.

Plano - L'image Plano
Offers a full range of salon and spa services. Bridal packages available. Photos of trend hairstyles.

San Antonio - A-Spectacular Hair
Full-service beauty salon for the entire family. Cutting, perming, highlighting and more.

San Antonio - Great Hair Studio
Talented professionals creating top styles, updos, perms, Goldwell color and highlights.

San Antonio - Senon at Catena's Hair Studio
A wide range of services offered by Senon Reyes and his colleague Virginia Elias.