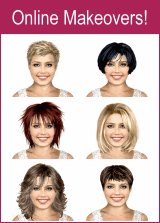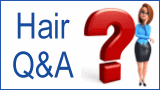 Hair Salons in New Jersey
East Orange - Shear Insanity
Timeless styling techniques, whether your demand is the latest insane cut, a classic bob or a retro mohawk ponytail. Offers a vast variety of services including relaxer, the latest weaving techniques, texturizer, braids, extensions, twists and locs.

Ewing - Donna's Hair Studio
Hair, skin and nail salon. Also bridal parties.

Fair Haven - Jon Lori Hair Salon
For him and her. Also weddings and graduations.

Fair Lawn - Syl's Salon & Spa
Full-service salon offering a complete range of styling services for women and men, including precision haircuts, perming, haircoloring, nail and skin care, European facials, waxing, and a full range of paraffin treatments.

Madison - Salvatore Minardi Salon
Provides color change, glazing, dimensional highlighting, corrective coloring, haircut designs, and relaxers. Permanent waves, blow outs, therapeutic conditioning treatments and scalp treatments.

Millburn - Subway Salon
Hair design , treatments, perms and colors. Manicure and pedicure.

North Brunswick - Robert Stephan Hair Design
Full service hair salon.

Park Ridge - Mania´s Hair Styling
Hairdressing, wedding hair and nail care.

Piscataway - Capelli Hair Salon
A full service hair salon. Services include hair straightening and relaxing, hair extensions, the latest coloring and highlighting techniques, massage and nail care.

Regency Square Plaza - Trendz Color & Design Salon
When it comes to hair, nails, skin and beauty care, Trendz Salon is commited to offering their customers a wide range of services.

Somerset - UFO Salon and Spa
Hair salon, nail salon, body care treatments, therapeutic massage, facial skin care treatments and
spa packages. All treatments are conducted in a professional manner by certified, licensed specialists.

Vineland - Yellow Strawberry
Hairdesign, skin care, nail care and tanning. Pictures of hairstyles and makeovers.

Westfield - Kids Kuts
Child friendly full service hair salon.