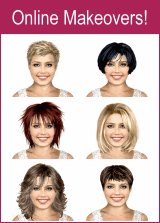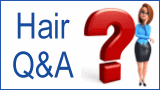 Nationwide Hair Salons
Cost Cutters
Family hair care services. Hairstyles gallery.

Dellaria Salons
Salons in 25 different New England locations offering a full suite of beauty services, including skin and nail treatments. Each of the hairstylists is trained and certified in Pyrametrics, a patented hairstyling system created by John Dellaria.

Fantastic Sams
Full service hair care franchise, with salons located throughout the United States, as well as some salons in Canada, Singapore, Taiwan and Japan.

First Choice Haircutters
Hairdressing for the whole family.

Great Clips
No-appointment hair salon brand. Giving cuts and perms to men, women and children.

Lemon Tree Hair Salon Franchises
Lemon Tree is a full service hair salon offering franchise opportunities to people ready to start their own business.

Master Cuts
Offers cool, classic looks for the whole family.

Pro Cuts
Adult haircuts, kid's haircuts, shampoo and conditioning services, blow-drying and styling, beard trim, bangs trim.

Salon Plaza
An indoor mall where every store is offering professional beauty services.

Smart Style
Family hair salons located exclusively in Wal-Mart stores.

Snip N' Clip
Hairshops in several states.

Supercuts
Haircut reminder and samples pictures of hairstyles.

Sweet & Sassy
Sweet & Sassy is a cutting-edge children's salon, trendsetting retail store and a perfect celebration place! Customers enjoy services including haircuts, up-do's, mini-manicures, mini-pedicures, ear piercing, spa and glam girl packages, and a selection of signature birthday parties.