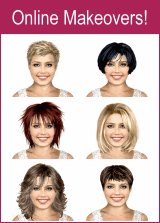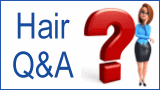 Hair Salons in Mississippi (MS)
Biloxi – Randy Barras Salon
Aveda concept salon and spa. Hair services for women, men and children. Extensive ranges of other services including waxing, make-up, eyelash extensions, nails and skin care.

Hattiesburg – Robert E. Douglas Haircutting
With over 30 years experience in hair design, Robert Douglas' attention to detail comes naturally. His expertise has won the loyalty of many regular customers from both inside and outside Hattiesburg, some of whose hair he has cut and styled for over 20 years.

Jackson – Barnette's Salon
Offers a complete range of salon services and features Aveda products, techniques and services for men, women and children. Japanes thermal reconditioning treatments for dull and hard-to-manage hair and to leave it silky, shiny and smooth.

North Carriere – Looking Good Salon
Wide range of services including male haircuts and styles, corrective hair coloring, manicure, pedicure, waxing and more.

Ocean Springs – Salon Bella
Hair salon services for both men and women. The main focus is to provide clients with the latest trends in hair and to provide them with the ultimate salon experience. Hair extensions with Great Lengths hair additions. Keratin Complex Hair Therapy to reconstruct and restore hair.

Tupelo – The Creative Touch Day Spa and Salon
Offers a wide variety of services ranging from basic hair styles all the way to massages and relaxation baths.