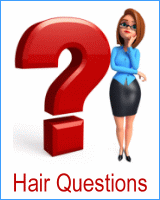 Hair Cuttery Launches its 2008 Regional Outdoor and Print Advertising Campaign
Hair Cuttery announced its newest advertising campaign: change your hair, and change in your pocket®. The campaign aims to communicate an elevated value statement for the brand by showing consumers how Hair Cuttery professional Stylists provide versatile looks at affordable prices.

Playing off the concept of 'change', Hair Cuttery Stylists created an astonishing 52 different looks by cutting, coloring, highlighting, and styling hair to create 4 distinct looks for each of the 13 models. The dramatic transformations were captured on film as each subject was shot from all sides – including the back – with a variety of facial expressions. Hair Cuttery Stylists worked feverishly for 3 long days to achieve the vision.

The photography crew, led by Boston-based photographer Steve Marsel, used the cutting edge Hasselblad H3D camera with a 39 megapixel digital back. Each frame produces an 81 megabyte file, and when converted from its native format into a tiff file, each frame is a whopping 111 megabytes each. Over the three-day job, Marsel shot an unbelievable 3,412 photos with 267 gigabytes of image data – enough to fill 382 CDs.

The campaign started March 1st in Chicago, Washington, and Philadelphia, and includes billboards; bus kings and trucks; and flybys at the New Jersey, Maryland and Virginia shores. The makeover images also are used to update local marketing and promotional collateral, in-salon service and retail promotions, technical education, and recruiting.






Hair Cuttery is the largest family-owned chain of salons in the States, with nearly 1,000 company-owned and franchised locations in the East Coast, New England and the Midwest. A full-service, value-priced salon, Hair Cuttery offers a full complement of cuts and styling, coloring, waxing and texturizing services with no appointment necessary, as well as a full line of professional hair care products. Visit haircuttery.com.