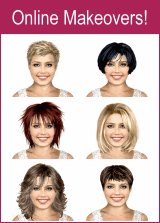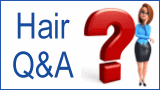 Haarmonie 2008
HAARMONIE 2008, the Czech Championship of young hairstylists and cosmeticians, is being held for the sixth time already, for the second time at the Brno Exhibition Centre as part of COSMETICS 08, the International Fair for Cosmetics, Hair and Body. The competition is promoted by an Association of Hairstylists and Cosmeticians Training Institutes bringing together 42 schools from the whole Czech Republic.

• TRENDY – men's trendy hairstyle
• BOB IN ALL STYLES – ladies' trendy hairstyle
• Cosmeticians will do makeup in the RETRO STYLE (inspired by the 1930s)

HAARMONIE is regularly attended by participants from secondary schools in the Czech Republic, Slovakia and Poland. The international character of the competition shall contribute to the development of co-operation among schools within the European Union, will enable for the comparison of vocational training programmes in the individual countries, and support the exchange of experience between students and teachers. This time there are many candidates for this competition.



Each year, the winners of HAARMONIE receive vouchers for a trip to a foreign trade fair accompanied by their teachers. This year's winner in the cosmeticians' category will be invited to compete in makeup at the International Championship BEAUTY INTERNATIONAL held in Düsseldorf, Germany. But none of the participants goes without winning – the sponsors have prepared a valuable gift for everyone, and the greatest prize will surely be the unforgettable experiences from the competition, as well as a better chance of future employment.

The absolute winner in 2007 and the Czech Champion in hairstyling was Jana Krenková from the secondary school in Frýdek-Místek, in decorative cosmetics the winner was Monika Pavlíková from the school in Ostrava-Poruba.
Photo of the winning model: