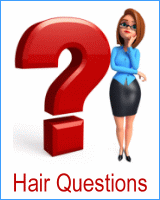 The new COSMOPROF 2008
Cosmoprof turns 41 years old in 2008 and becomes Cosmoprof Worldwide Bologna, underscoring its world leadership among events dedicated to Beauty, but also emphasising the worldwide vocation that has been one of its most distinctive traits from the very beginning.

The breathtaking statistics that tell the tale of last year's edition confirm it all: one out of every two of the 2,176 exhibitors on the 86,841 sqm was international; at a total of 1,226, the percentage was actually more than half (56%). Only Cosmoprof Worldwide Bologna can boast a number of international exhibitors that exceeds the ones coming from the fair's own host country. In addition, 36,359 of the 145,331 visitors – in other words more than 25% of them – also came from abroad, marking a constantly growing trend.

And now Cosmoprof Worldwide Bologna aims to increase those statistics even more in its 2008 edition. How? To start with, by focusing on the quality of its exhibitors, whose numbers are expected to increase again compared to 2007, together with the net exhibition space occupied – already 88,000 square metres by now – shared between the four major themes at Cosmoprof: Perfumery and Cosmetics, Hair, Beauty and Pack. But also by hosting unprecedented ancillary events that are designed to attract tens of thousands of visitors to the city of Bologna, by involving initiatives and big names with an international renown.


Cosmo Off (or Beauty and the City)

This is the hot new event at Cosmoprof Worldwide Bologna 2008, marking year one of a project destined to take root and grow, transforming Bologna into the world Beauty capital.

The label "Off" describes all those events that will be putting the extra sparkle into the Bologna Beauty Week. "On" is Cosmoprof Worlwide Bologna itself (open until 6.30 every evening), while contemporaneously Cosmo Off moves to the city's hottest venues, which become the locations for the must-attend events in this new high life.

Starring in the show are Beauty's most important brand names, while the audience is made up of the tens of thousands of visitors to Cosmoprof Worldwide Bologna, as well as anyone else who feels enticed by the "red carpets" laid down here and there all over the city.

Halls 16-18 and 19-20 become the "In&Out-Perfumes&Pack&Co" and repeat their early opening

Cosmoprof Worldwide Bologna 2008 confirms the advanced opening of hall 16-18 (selective perfumery and cosmetics) and hall 19-20 reserved for packaging, outsourcing, technologies and services for the cosmetics industry and raw materials, which all now come together under the heading of "In&Out-Perfumes&Pack&Co".

"In&Out-Perfumes&Pack&Co" will be open from 10 to 13 April, starting and ending one day earlier than the other halls. The idea is to build even closer bonds between two areas that already operate in such close synergy, enabling international business visitors to the two sectors to focus and articulate their visits even more accurately.
All the other halls will inaugurate on the next day, Friday 11 April, and close at the end of the day on Monday 14 April.

This is the third year that the formula of staggered opening is being used… and its success is sustained by the increase in positive visitor results achieved.

Confirming the initiatives that make Cosmoprof great

Of course there's much more besides: all the initiatives whose innovative formulae have been launched in recent years by Cosmoprof, building a successful international reputation, are confirmed and expanded yet again this year: Masterpieces, Nailworld and Cosmolounge are truly segments of excellence inserted in a context of the highest level.


Cosmolounge 2008

Cosmolounge, the tasteful lounge space inaugurated in 2007 (in the connection between halls 25 and 26) to provide exclusive hosting for the leaders of world hairdressing, enhances its formula and the exceptional nature of the services it offers: thematic bookshops, its own restaurant and a gallery for thematic exhibitions, as well as more of the talk shows and networking events that made the lounge so successful in its first edition.

Masterpieces

Masterpieces is firmly entrenched as one of the most exclusive, sought-after events taking place in Cosmoprof Worldwide Bologna. The finest achievements of Artistic Perfumery are expressed in the only truly international appointment dedicated to them: Masterpieces, now in its fourth edition. The number of brands taking part is growing steadily year by year, reaching 100 in 2008. The result is a showcase of the excellence of excellence, offering specialised visitors the very best, in a tasteful, quality setting (entrance by invitation only).

Nailworld

An uncanny piece of foresight four years ago, before the nail and hand care sector first took off and achieved lasting success, Nailworld now figures as a famed international event in its own right, a benchmark showcase for everyone working in this sector. A custom-designed structure, reaching 2,300 square metres net in 2008, celebrates the sector by bringing about fifty internationally renowned brands together in one place. Visit Nailworld to discover how a rapidly expanding market is evolving under your very eyes: we promise you an incomparable guide to the world of nails.

TrendScouting

From 10th April to 13th April there will be trendScouting, a special program of meetings between the buyers of the most prestigious chains and producers of excitingly new brands, trends and products, is also to take place on the same dates. Resulting from the Cosmoprof organizers' thorough search for and selection of exhibitors, trendScouting will facilitate new contacts and the exchange of information through targeted events, thus promoting operators from the four corners of the world.