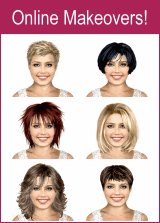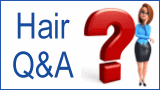 Hair, Beauty & Fashion News
Hairfinder Looks at the 83rd Annual Academy Awards

I usually try to take some time every year (since I plan to watch the Oscars anyway) and make some notes on the hair and fashions that come down the red carpet and on the stage at the Academy Awards. This awards show has for decades been considered the annual "party of parties" in Hollywood. All of the celebrities come and don their absolute finest (usually) and give those of us who don't lead glamorous lives the chance to live vicariously through them for an evening. Most of us will have seen the films and will have our favorites to win in many of the categories, and we want to see the stars sparkle as they (hopefully) climb the steps to get their golden statue.

So let's take a look at the trends for this year's awards show as it pertains to dress and hair, and we can even take a closer look and break down some of the better (and not so great) looks.

The Women

Overall, this year's red carpet looks were classic Hollywood. Most all the women shimmered and sparkled in gowns that ranged from vintage and archival couture, to modern-day designers. Most of the fabrics were lightweight, semi-sheer and flowing – perhaps inspired by the Best Picture contender, "The Black Swan". Another factor to note was that most everyone seemed to dress very "age-appropriate", which was a question given that one of the year's Best Supporting Actress nominees is in her early teens.

Hairstyles were by and large classically-inspired and polished. Those women who have their "signature" styles, wore them of course, but those whose styles are versatile generally went for carefully coiffure styles. While there were upstyles clearly to be seen, many women chose to wear silky smooth waves (a la Veronica Lake) or kept their up-dos riding low on their nape area.

The Men

Many people claim that men have it easy when it comes to formal wear, and to a small degree, that may have some truth to it. Usually, the man's hardest choice is which designer's tux to wear. Of course, this year, it seems that many of the leading men decided to take a page from the old-school leading men like Tony Curtis and Cary Grant and went a little more classic with their hair as well. Actors of all ages kept their locks cropped close and styled smooth in classic configurations. It made for a parade of Dapper Dons down the red carpet and across the stage. There were the exceptions to the rule, since many celebrities have their "personae" to consider whenever they're out in public, so the occasional patterned tux and windblown curls could be seen, but those were almost expected among many of today's comedic actors.



(From left to right: Josh Hutcherson, Josh Brolin, Justin Timberlake, Javier Bardem, Kevin Spacey)


The Stars Who Shone Brightest:

Anne Hathaway

From her red carpet appearance in a stunning scarlet Archival Valentino gown, to the myriad gowns into which she changed during the course of the ceremony, Anne Hathaway rarely looked anything less than stunning. And her hair was always perfectly tuned to her gown. From the ornately twisted and studded updo worn with the beautiful gilded, structured gown that came with her first costume change, to the soft waves worn with the slinky, spangled silver gown later in the show, Anne's looks were spot-on.

Hilary Swank

Sleekly coiffed hair paired with the beaded, strapless gown that transitions into a flurry of feathery fronds, Hilary Swank will always be an absolutely stunning woman – on or off the red carpet. The bare uppers show off a beautifully toned physique and arms along with her swan-like neck.

Hallee Steinfeld

This year's youngest nominee really showed a lot of poise and class on the red carpet. In an era where too many teenage celebrities are dressing far too mature for their age, Hallee chose a blush-colored tea-length gown with a beaded, sheer overlay and flared and crinolined skirt. She looked every bit the image of budding Hollywood royalty – a Princess in the making. Her hair completed the look with a simple, sleek knotted updo and an Alice-band that looks like nothing so much as a finely-gilt circlet.



(From left to right: Anne Hathaway, Hilary Swank, Hallee Steinfeld, Helen Mirren, Natalie Portman)


Helen Mirren

Of all the actresses I have ever seen on film I have to confess that Helen Mirren is perhaps the one I would most like to have to dinner. I could sit for hours and look at her while she read pages from the telephone book and consider myself the luckiest man alive. That being said, part of the reason I love her so much is that she never seems to go halfway when it comes to walking the red carpet.

Her Oscar gown was a lovely, shimmering slate gown with an empire neckline and kicker-train. The shirred sleeves tapered to fit and the structure of the garment was perfect for her figure. Her hair, that stunning silvery color that comes naturally for some women as they age, is cut shorter in a style she seems to favor, but was styled carefully into a smooth, soft shape that makes her look every inch the Dame that she is.

Natalie Portman

Natalie Portman wowed everyone in her off-the shoulder, plum gown with the empire waist to show off what she calls her "most important role to date". The flowing, gauzy layers swirled around her and made her every move more graceful. Her hair was swept up on one side in a partial updo and spilled across the opposite shoulder in cleanly shaped curls. The effect was effortlessly elegant, and her natural beauty was able to shine through all evening.

Scarlett Johansson


While she always is a natural beauty, the one disappointment of the evening as it pertains to hair and fashion was the usually flawless Scarlett Johansson. Her Oscar gown was a maroon-lace, sleeveless fitted dress that appeared to have frayed edges at the arms and neck (and along the opening at the back). From a distance, the gown looked lovely, but up close one began to suspect that she'd been attacked by mutant moths in the limo to the theatre.

Her hair was also a let-down. My personal thoughts on glamour are that regardless of the look you want, you should at least LOOK as though you put some effort into the style you show up with. I have to feel that Scarlett is moving beyond the age where she can pull off the teen-something, hyper-trendy looks, and should be thinking about a more cultivated style – especially for such a prestigious event.

(2011/03/01)

---
Earlier News