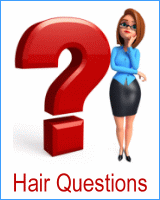 Hair, Beauty & Fashion News
New Year Brings New Hairstyles that Reinvent and Rejuvenate

Boston, Massachusetts, USA (readMedia) - As the New Year approaches, Rondi and Giacomo are creating hairstyles that are both stunning and attainable. The theme for hairstyles in 2011 is a fresh look at classic styles and the Boston Salon is bringing the perfect look to each of their clients.


Emma Watson and Halle Berry both sport short new do's that are inspiring. These short hairstyles will be popular throughout the year with accessories and delicate styling. There are several different styles from the pixie, the bob, short straight cuts, short side swept styles, and short curly looks all provide a light and clean look that is the new trend.

The great thing about a short hairstyle is that it allows a woman's face to be showcased and it is easy to maintain. The other thing to consider is the fact that these great styles work well in windy and snowy weather that is often seen throughout the winter in New England.

Knots and braids are the current trend for those women that want a longer hairstyle. French braids, knotted buns, or messy side chignons are all the rage. These hairstyles all provide a special spunk and stability. For wearing the hair down, the curly and wavy looks from the seventies are making a return.

For women that want to make a statement for the New Year, consider a drastic hair color change. Bold colors such as pink, blue, red, and pink are becoming quite popular. Red hair is becoming the coveted new blond and color experts at Giacomo and Rondi's can help determine the right shade of red that will work. While one shade of a color will not work for everyone, there is a right color for everyone.

(Emma Watson photo credit: C2C/ J. Michael Arnoldi / PR Photos)

(2010/12/28)

---

SOLA Salon Studios Selects Vagaro.com as Their Salon Software Solution

Pleasanton, California, USA (PRWeb) - Vagaro.com is the selected software chosen by SOLA Salon Studios. SOLA has 1500 salon professionals working in 57 salon locations around the United States. The salon feels that Vagaro.com will be able to give owners and independent contractors the ability to provide their customers with the best service through online booking, email confirmations, customer information tracking, email marketing, and text reminders. All of this comes at an extremely affordable rate.


SOLA salons was founded in 2003 and is recognized as a leader in the industry. The company provides each of their professionals with a one or two chair fully equipped salon. This gives people the reward of owning a business without all of the risks involved. Adding the software from Vagaro.com will only enhance their already great customer service.

Matthew Briger, SOLA Salon Studios CEO stated " we are excited to begin our partnership with Vagaro.com across the nation." Vagaro.com offers the best online management and scheduling solution currently available.

Using the email confirmations, marketing, and online booking, and salons will now be accessible to their clients 24 hours a day seven days a week. Sales reports and customer history can also be easily maintained using the software. The accounts include applications for Android phones, iPhones, iTouch, and iPad allowing SOLA professionals to easily access their software from anywhere in the world.

The easy mobile access, affordability, and improved customer service are just a few of the reasons that SOLA chose the Vagaro.com software for their salons.

(2010/12/28)

---
Earlier News