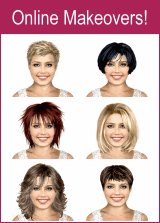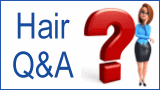 Hair, Beauty & Fashion News
Colure True Color Care Introduces StyleFinish Holding Spray Plus
Vista, California, USA - STYLEFINISH Holding Spray Plus is the latest product added to COLURE True Color Care collection. This is the first non-aerosol hair spray that dries fast, resists humidity and does not contain denatured alcohol, butane, propane, hydro fluorocarbons, parabens, petrochemicals, and is free of plastics. The non aerosol hair spray is added to the collection of shampoo, conditioner, and styling products the company currently offers.

David Paris, hair designer, formulator, and founder of COLURE, says that STYLEFINISH offers the ultimate finishing spray that colorists and stylists will love because of its color longevity formula and its superior hold. He states that the product is truly a breakthrough in the non aerosol spray market as it offers a truly green product that is high performing. The product contains organic natural grain alcohol as well as organic fragrance made of mango guava and green tea. The product is brushable and workable. It is great for creating lift and volume and has wonderful hold and control.

(2010/08/14)

---
Free Eyelash Enhancer Package
Burbank, California, USA - If you are looking for a product to increase the length, thickness and darkness of your eyelashes, Idol Lash is a product that does just that. To use Idol Lash, simply apply it once a day like you would liquid eyeliner. After two to four weeks you will see a huge difference in the overall length, thickness, and color of your eyelashes.

Idol Lash will work on your eyelashes no matter how small or brittle they are. Using the product you can start to see results in the thickness, color and fullness of your eyelashes within just a couple of weeks. The product also strengthens your lashes and can be used while you are wearing eyelash extensions.

There is nothing more gorgeous than dramatic eyes and with Idol Lash you will be able to make your eyelashes thicker and longer in no time at all. The formula is safe to use and is the fastest acting and highest quality product of its kind.

Click here to claim your free package!

(2010/08/14)

---

KeraStraight at Salon International 2010

London, United Kingdom - Over the weekend of the 16th – 18th October 2010, KeraStraight will be launching their brand new treatment with the unique KS Complex and Straight Maintain after care range. The new KeraStraight campaign imagery has been styled by award winning hairdresser Angelo Seminara from Trevor Sorbie and this will be showcased alongside non-stop demonstrations from KeraStraight's partner salons throughout the weekend.


KeraStraight, developed and created by hairdresser Jez Barnett, has been quickly recognised as a 'must-have' treatment for forward thinking hair salons. This latest advancement in Brazilian Keratin Straightening Treatments has created such a demand that top salons including Trevor Sorbie (KeraStraight's UK ambassadors), Michael Van Clarke, Charlotte Murray and Ken Picton, are all championing the treatment as the next decades ultimate hair treatment.

Benefits of KeraStraight – the ultimate treatment for salon perfect hair, everyday:

• Exclusive KS Complex with vapour capture technology
• Suitable for all hair types (even chemically processed)
• Eliminates frizz and curl
• Gentle formula does not cause any damage
• Effects last up to 4 months and repeat treatments are actively encouraged
• No need to apply to roots only - build up of Keratin improves condition
• Protects against environmental effects such as UV rays, smog and smoke
• Encourages new customers and footfall for excellent salon financial returns

(2010/08/14)

---

Kent Brushes at Salon International 2010

Hemel Hempstead, United Kingdom - Join Kent Brushes at Salon International (October 16th-18th 2010) to see the company's full show case of salon perfect hair brushes, combs and blow-drying expertise.


Kent Brushes has a comprehensive range of styling tools for salon and home retail use. The concept of professional styling in the salon and easy after-care at home is inherent in the whole range. All styling techniques can be achieved with Kent Brushes. Helping to demonstrate Kent Brushes expertise, London's leading Blow Drying Expert Pushpa Kara, from the session stylist salon Billie Currie salon in London, will be demonstrating her top blow drying tips and expertise using a wide selection of Kent Brushes and launching the much anticipated Kent Backcombing Brush.

For salons looking to introduce brushes into their retail portfolio, Kent Brushes will be promoting their Kent Brushes Salon Ready Stands with an array of brushes and offers available. For those of you who have just started a career in hairdressing, Kent Brushes want to make sure you start your career with the best tools possible and have launched the Student Kit Bag at a Salon International special price!

Kent Brushes has an encyclopedic knowledge of fine brush making. Established in 1777 and the possessor of a royal warrant to HM The Queen, its range of quality and diverse hairbrushes are perfectly tailored to the demands of modern hairstyling and delivers attractive tools to tame, tone and transform women's, men's, kids' and babies' hair. A full lifestyle range of body, nail, tooth, shoe, shaving and makeup brushes are also available.

Visitors will also be able to help support the industries official charity, Hair and Beauty Benevolent (HABB) by purchasing Very Limited Edition Celebrity Hairdresser Signed Brushes. All proceeds will be donated to the charity.

(2010/08/14)

---
Earlier News