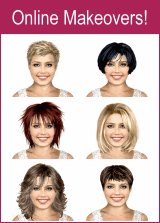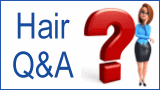 Hair, Beauty & Fashion News
A New Innovation in Curling Hair Poised to Make Curls a Comeback

Chicago, Illinois, USA - After repeatedly hearing women complain about their hair and the constant barrage of media images touting straight hair looks as being the hot trend, entrepreneur Marc Wells started thinking about the problem, with an intent to try and help. He found that roughly 70% of women felt that their hair was "unsatisfactory". If their hair was naturally curly it was not curly enough to look styled, and if it was straighter it wasn't smooth enough to look truly straight.

Traditional rollers, which use a layering wrap, don't create the kind of curl that women want – clean, smooth and well-defined coils. And if the choice is less than ideal curl or flat-ironed straight hair, the choice was quickly straight hair. But Mr. Wells addresses that problem. By taking the principles behind the "straw perm" and "spiral perm" where the hair is wrapped around a long tool in a slightly overlapping fashion, Wells envisioned a new tool that would allow women to have varying sized curls in the same spiral technique.



(click to enlarge)



Thus "Strawllers" were born. The tools combine the length and usefulness of straws in creating spiral curls, with the durability, variety and convenience of magnetic rollers. The result is a set of tools that offer the ability to create curls in varying sizes, as well as being vented to allow for even faster drying time. The tools are color-coded by size to make them easy to use, and their ability to be used for wets set styling allows you to create a curly style that can last up to a week without requiring a lot of extra maintenance.

In addition to the Strawllers tools, Mr. Wells is also launching a line of shampoo, conditioner and styling lotion for use with the Strawllers tools that will be available soon. Currently, Strawllers can be found online at their website shop: www.strawllers.com, and at select outlets in New York, as well as limited locations in Chicago, Illinois and Miami, Florida.

Mr. Wells and the Strawllers line of products have been featured on Fox News Chicago, the Tyra Banks show and have even garnered an endorsement from the First Lady's Executive Hairstylist, Johnny Wright. Says Wright, "I work with so many different celebrities and this has changed my life. We used to use drinking straws, but this technique is so much easier…The hair dries so much faster…It's a great tool to keep your hair healthy because it uses less heat, is easy to use, and lets you easily transition from relaxed to curly hair. I believe Strawllers is a new definition in curls."

Click here for a product review.

(2010/06/19)

---

Tie Towel UK Launches International E-commerce Site

United Kingdom - Tie Towel (tietowel.com), the innovative hair colouring/bleaching towel used in leading professional salons has now opened its doors to the consumer market.

Gone are the days of colouring or bleaching your hair using old, worn out towels that look like they belong in a skip rather than around your shoulders. Tie Towel is a contoured, specially developed stain-free towelling material that fits the user's neck and shoulders with a toggle securing it in place, leaving you free to go about your household secure in the knowledge that it looks appealing and won't fall off and ruin your garments underneath.




Launched originally to the European salon market, it was quickly embraced by many of the leading chains and exclusive independents, and feedback from this demanding market was so positive that it has now led to the creation of the 'at home' version. The primary change is the size, the home version being slightly larger. At the hairdressers you have someone keeping an eye on your clothes, whereas at home and often moving from room to room the towel needs to be that little bit larger.

Home-based styling shouldn't come at the expense of your clothes or appearance in the process. 'Innovative' and 'professional' are all too often used in conjunction with new consumer products but Tie Towel truly has been designed by a professional hairdresser using 'intelligent' bleach and tintresistant fabric technology for the leading salons of Europe and now brought straight into your home.

(2010/06/19)

---

Pantene Brand Hair Care Product Line Gets an Overhaul

Cincinnati, Ohio, USA - After more than two years working with 17 PhD-level scientists and technologies that are usually seen only in medical and aerospace research, Proctor and Gamble is revamping its Pantene Hair Care line. The Pantene brand is P&G's market leader in hair care sales, garnering an average of $3 billion a year.

P&G hopes that this revamp of its biggest beauty brand – the third such revamp since 1999 – will help restore sales in the U.S. Competition from cheaper and private-label alternatives has intensified with the recent recession and has resulted in a sales decline among some two-thirds of the brands products.

One of the changes being made is a reduction in the number of products being offered under the Pantene brand. Nearly one-third of the former products are being eliminated, bringing the new line to around 116 products. Furthermore, the line has been reorganized, and focuses now on categorizing the products as being for color-treated, curly, fine and medium-to-thick hair types. The packages are color-coded for ease of identification of the products of a category.

P&G scientists used the state-of-the-art technology – including an atomic force microscope – to measure the affect ingredients had on different hair types. Computer-modeling was used to predict the performance of shampoos and conditioners, and some 600 formulas were tested on women worldwide.

Hair care wasn't always so complicated. In the 1960s and before, shampoo was little more than soap. People used oil to give the hair shine and softness. Shampoos today carry an average of a dozen ingredients or more. Today's Pantene line uses substances that P&G has never used before. These include polymers that were developed as a part of partnerships with university labs and other research institutions.

The revamped Pantene line is currently only available in North America, and one unexpected aspect of this recreation of the product brand is that P&G will be keeping the prices of the Pantene line steady, at approximately $4 (U.S. dollars) per bottle. P&G's hope is that the revamp, improvements and simplification of the brand will help win back the hearts of the public and help to beat back the competition.

(2010/06/19)

---
Earlier News