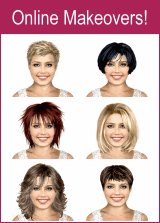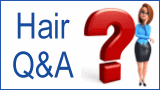 Hair, Beauty & Fashion News
Hairstyle 2010 Surprises the Sector with a Dazzling New Concept

Rotterdam, The Netherlands - The fifth edition of Hairstyle 2010 was held in Ahoy Rotterdam this year. There were over 20,000 visitor that showed up to the event, just over 10000 on Sunday and over 9000 on Monday. While the event was a bit smaller this year than it has been in years passed, but was still able to inspiring and showed the many facets of the hairstyling world. With the economy in the state that it is in and a number of brand names in the hair cosmetics sector not showing up, the numbers were down 12% from the year before, which is really not bad. The first reactions from the people that attended are extremely positive.

Intimacy
The event this year offered more intimacy and a more personal touch than in years past. There were 124 exhibitors that showcased over 250 brands were present at the event. The stands had a new addition where podiums were set between the groups to allow the exhibitors to demonstrate different techniques in a very personal manner. There was also an area where visitors were treated to the art painting project, which was a collection of paintings done by some of the top names in the hair care industry, including Anthony Mascolo, Vidal Sassoon, Tony Rizzo, among others. This wonderful project was a great way to showcase the artistic talent of people working in the hair care industry. The plan is to sell the paintings and use the proceeds as a donation to the Childhood Leukemia World Research Fund.



The Catwalk
The theatre hall was filled with non stop shows throughout the event. The top hairstylist showed off looks on the 25m long catwalk. Contradiction, the latest collection by Farouk Systems USA conducted a great show that had over 40 models. Nederlandse Haalijn showed off some great easy summer looks. The ultra feminine look was captured by the Gandini team. Trevor Sorbie's number one man, Angelo Seminara showed off his innovative approach to the art of hair styling. Additionally, there was a show about styling techniques, graphic lines and precise cuts given by Tim Hartley. A great catwalk show was also presented by the forces of Balmain Hair and Haute Coiffure who joined together for the first time.

Hair Fashion Award
Awards for the show were given out on Monday afternoon. Nikki Luijnenburg was the winner in the transformation women category. Simone de Haas won the transformation men award and Gilde Opleidingen of Venlo wan the team award. For any student winning a hair fashion award is a way to be immediately recognized in the industry as a professional.

(2010/03/27)

---
'Sexy Hair' is on the Hunt for 'America's Sexiest Stylist'
Chatsworth, California, USA - On May 1, 2010, professional hair product manufacturer Sexy Hair® will launch a nationwide hairstylist contest to find America's Sexiest Stylist. The company will take nominations from people across the country for the honor and will close nominations on June 12. The contest is a benefit effort for Sexy Hair's non-profit partner "Look Good…Feel Better®" (a program that offers beauty services for cancer patients to help them reclaim their sense of attractiveness). "Look Good…Feel Better®" operates on the idea that if you help someone to look their best, they feel better about themselves regardless of their situation.

Nominating a stylist is as easy as visiting www.sexyhair.com after May 1st and following the link for the complete list of contest rules. Complete the entry form and explain why you feel your nominee is the sexiest. Each submission generates a $1 donation to "Look Good…Feel Better®" from Sexy Hair®.

According to the president and CEO of Sexy Hair®, the contest isn't a beauty contest. He states that their position is that sexy isn't about how you look, it's an attitude toward life. He says they are seeking nominees who "go out of their way to improve the physical and emotional lives of their clients while remaining active in their communities and participating in ongoing training to improve their skills".

The nominee who is chosen as "America's Sexiest Stylist" will have his or her choice of either an all-expenses-paid trip to L.A. with a complimentary training course at Sexy Hair's Michael O'Rourke Institute of Courage, or the opportunity to assist Sexy Hair's Artistic Creative Director, Rafe Hardy, on a national photo shoot. The individual who nominates the winner will accompany the winner on the selected prize and will receive a makeover from a Sexy Hair® master artist. As a bonus, if the person nominating the winner is also a stylist, he or she will get to share in the chosen grand prize.

Sexy Hair® is one of the fastest growing beauty care companies in the industry. The company was formerly Ecoly® International and Sexy Hair Concepts® prior to merging to form Sexy Hair®. They're headquartered in Chatsworth, CA, and their products are available in more than 60,000 licensed salons in the United States, and more than 36 countries worldwide.

(2010/03/27)

---

International Beauty Show Proclaimed A Success

New York, New York, USA - The Jacob Javits Convention Center in New York City was home to this year's International Beauty Show over the three day period of March 7th, 8th and 9th, 2010. The event boasted nearly 54,000 participants whose passion and energy was directed at advancing their skills, learning about the latest and greatest in beauty and mingling with some the industry's top talent.

Dana Lupton, vice-president and group show director, is quoted as saying, "We are overjoyed with the turnout, energy and overall vibe experienced at IBS New York this year. Our strong attendance led to record sales for many exhibitors and we experienced one of the most successful rebooking sessions for our 2011 dates. I am proud of the show we produced and wish to extend a heartfelt thanks to the industry for its participation and strong support."


Exhibitors and attendees all expressed surprise at the turnout, with frequent remarks that the event had never before "been so busy". Among the industry professionals and names to be found on the show floor or display booths in the exhibitor's hall were The Pibbs Family, Turbo Power, La Brasiliana, Alfa Parf, Moroccanoil, Global Keratin, So Cap USA, Metropolis and Macadamia Natural Oil, A Robert Cromeans Salon, Young Nails. There were significant presences on the show floor, and frequent high-traffic areas among the aisles where smaller exhibitors demonstrated their products. At final tally, more than 550 companies were represented, in areas of hair care, nail care, cosmetics, tools, apparel and business technology manufacture.

In addition to seeing the "latest and greatest" in products and services in the beauty industry, the show also allowed visitors to track current beauty industry trends and stay abreast of current high and low market interest among consumers. This year's show demonstrated that extensions are still a high-seller, offering excellent incremental revenue opportunities. Also popular were products designed for moisture enhancement of the hair follicles, natural products for straightening the hair, and an array of colorful gels and polishes.

The show's main stage displayed demonstrations by some of the most dynamic names in the business. World-renowned and icon hair artists, like Nick Arrojo, Robert Cromeans, Martin Parsons, Vivienne Mackinder, Dee Adams, Woody Michleb and Brad Graham performed demonstrations of artistic cutting, dramatic coloring and creative styling.

The demos weren't the only sources of learning and inspiration, either. The show's three days were filled with over 100 classes available for free to beauty professionals. Most of these classes were standing room only and the attendees walked away with the means to not only enhance their skills, but to also grow their businesses. Among the more notable classes were:

• 5 Time Emmy Award winner, Eve Pearl demonstrating flawless bridal make-up applications;
• Mike Karg and Jo Blackwell demonstrating their signature approaches to cutting and coloring for the everyday
woman;
• A packed class on hair extension techniques by industry fave Nicholas French;
• A lecture by Yosh Toya, the 2007 NAHA Lifetime Achievement Award winner, on his design philosophy and
techniques;
• Major League Barbers and Ivan Hoot from Andis with a demonstration to prove the ways skillful barbering
techniques can elevate the income potential of a stylist;
• Up-close demos by Main Stage artists Nick Arrojo, Martin Parsons and Vivienne Mackinder.

This year, for the first time, IBS New York formed a partnership with the San Juan Beauty Show in order to deliver a special feature at this year's event – a special pavilion featuring inspirational talent and exhibitors specific to the Latin community, including Alejandro L'occoco, Raul Martez and Arlee Agosto.

IBS New York is an event that is part of the Internation Beauty Group. The events are produced by Questex Media Group LLC, and presented by American Salon magazine. As the largest and longest running professional beauty event in the country, IBS New York, as well as its sister events – Internation Esthetics, Cosmetics & Spa Conferences, and IBS Las Vegas are for professionals only. They reach a wide array of participants which includes salon and spa owners and managers, hair stylists, colorists, estheticians, make-up artists and others in various beauty-related fields.

(2010/03/27)


---
Earlier News