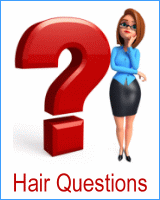 Hair, Beauty & Fashion News
Jessica Simpson Hosts VH1 Series "The Price of Beauty"

Pasadena, California, USA - After being lambasted by tabloid stories last year over her apparent weight gain, Jessica Simpson's dad, Joe, wanted to go offensive. However, Jessica had other plans. She took her two best friends and set off on a world-wide excursion to investigate everyday women in countries like Japan, Thailand, France, Brazil, Uganda, Morocco and India and examine first-hand their views, traditions and practices relating to the concepts of "beauty". The trio's experiences will air as VH1's series "The Price of Beauty". The show launched on March 15th and will air each Monday at 10 p.m. on VH1.


Simpson's father, who serves as an executive producer on the series, has been quoted on how difficult it has been to see his daughter judged so harshly on such matters as her weight. (The brouhaha has been over a mere gain of ten pounds.) Joe Simpson, along with Jessica's mother, wanted to have Jessica immediately go on Oprah, but Jessica wanted to wait until she had something more positive to say to America on the subject.

The efforts she's put forward in creating the series seems to have had the desired effects, both personally and as an creative endeavor in producing an interesting show. Simpson has expressed that she has seen a change in herself from her travels. She acknowledges that outward beauty is easy to become obsessed with in our society, and that she has often lacked inner confidence.

She also admitted that she hasn't always looked at the reflection in her mirror and loved it, because she always felt she should "fix" something. Yet the journey she has undergone has helped her to find something beautiful inside of her and helped her to "own it".

Lest the idea that everything seems so serious is off-putting for you, rest assured that the series also features plenty of Jessica's signature laughter and lightheartedness. Some of the funnier moments in the series include Jessica being attacked by a moth, getting in a fight over short shorts and all-too-frequent occurrences of throwing up.

Jessica claimed that the most intimidating situation she faced in making the series was in Paris, where she had to walk the runway with "tall, skinny models". She said she got so nervous about being judged while standing next to people "who just eat salad" that she nearly puked.

When asked, Jessica admits that she no longer reads tabloids, saying that they "make up [her] life for her". She is instead focusing on the opportunity to be a responsible role model for young girls and women, to encourage them to look for the beauty in themselves before they listen to other's opinions.

(2010/03/20)

---

Top Hair International Trend & Fashion Days

Düsseldorf, Germany - From 27 to 29 March 2010 hairdressers will have the unique opportunity to see their stars perform live and to learn from the best of their industry at the TOP HAIR INTERNATIONAL Trend & Fashion Days Düsseldorf. In over 100 top-flight workshops these professionals will share their knowledge on cut, colour and styling; in addition to this, trade fair visitors can experience the visions of international trendsetters at more than 15 major shows.


The TOP HAIR INTERNATIONAL Trend & Fashion Days 2010 await visitors with a true highlight to kick off: the breathtaking show of Israeli star hair stylist Shuki Zikri. Zikri is the leading hair stylist in Israel whose collections serve as international benchmarks. He aims to make faces glow with the help of hairstyles – an art he stages in his celebrated shows that blend unrivalled craftsmanship with artistic aspirations and lavish choreographies. Exclusively for the visitors of the TOP HAIR INTERNATIONAL Trend & Fashion Days Shuki Zikri will present a specifically arranged show in Düsseldorf. Following the Shuki Zikri Show on Saturday evening the traditional, big sectoral party will take off. Other highlights of the show calendar include the freshly awarded "British Hairdresser of the Year", Akin Konizi featuring Nelson Brown; also featured will be Tim Hartley for Davines, Bertram K from Austria and Keller The School for L'Oréal Professionel, the Goldwell Team and the KMS California Artistic Team as well as Mike Karg and Jo Blackwell. Measuring an impressive 30 m in length the show stage in Hall 8a with grand stands for 2,000 spectators on both sides guarantees optimal view of the protagonists from the first cut to the closing defile.

"Hands-on knowledge for everyday salon routine will be centrestage at the over 100 workshops distributed over five workshop stages in Hall 8b. The teams will present their interpretation of the latest trends in a concrete and reproducible way sharing cuts and colour tricks with the audience. Featuring among others are Wolfgang Zimmer, Ronald Reinholz, H3, Kertu and Mod's Hair for L'Oréal Professionel, the Wella Artistic Team, Thorsten Hussfeldt/Capelli Group for Glynt, Beni Durrer, Goldwell, Paul Mitchell, the Tondeo Cut'n Style Team, Reza Shari for Revlon, American Crew, Schwarzkopf Professional and Marco Wojach for Haaro. At the "Schnittfabrik" (Cutting Factory) in Hall 8a Stefan Lenk (Tondeo), Marco Wojach (Haaro), Mike Karg and Dana Wittmann will present their skills with scissors and shavers.

The Monday of the trade fair will bring something special. Following the great success in 2009 this day will again be under the motto "Career and Training" offering salon staff versatile interactive options for further training. Awaiting visitors once again is the hands-on "Schnittfabrik", the Top Hair Talk and a Live Workshop photo shoot.

(2010/03/20)

---

Beauty Salon Makes Bid for World Record

Chennai, India - The World Record for "World's Longest Braid" has been attempted by Friends Beauty Care salon in Chennai, India. The salon owner, Vasugi, along with four other beauticians completed the braiding in approximately four hours, creating a braid that was more than one hundred feet long.

The finished creation measured almost 108 feet, and was adorned with natural and artificial flowers, zardozi works, dollars, and fruits and nuts. The braid was weighed at 300 kilograms and its total cost was estimated at about 150,000 rupees, or approximately $3250 (U.S. dollars), or 2400 Euros.

The model, Jharna, stated that she was happy to be a part of the attempt at a World Record. She explained that it was the first time something of this nature was happening in Chennai, and was therefore a nce-in-a-lifetime opportunity.

A previous braid created by the salon owner was also entered into the Limca Book of Records.

(2010/03/20)

---
Earlier News