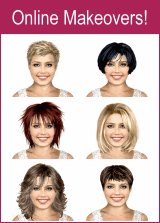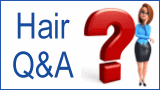 Hair, Beauty & Fashion News
First Online Hairdresser Competition
Budapest, Hungary - HAIRNET 6.1 is the world's first online hairdressing competition and a great occasion for hair stylists to show their work and knowledge to the entire world. The motto of the founder of this competition, Adam Perényi, is "Hairdressing is a profession of art, and art can't be limited neither in time nor in space"

Any hairdresser, no matter where in the world she or he is located, can participate in this online competition. The expenses are very low and participation opens enormous possibilities for worldwide recognition and free publicity.

There are three categories: Student, Hairdresser and Master. Within thier own category participants can create a man's, a woman's or a fantasy hairstyle or all three of them. All contestants can compete in all three events, but only once in each event and with one model.

The creations must be photographed before and after the haircut and contestants may use the help of other beauty professionals, make-up artist, body painter, professional photographer, ... As if the photo would be created for the cover of a magazine.

The contestants must upload the finished photos to hairnet6.com no later than March 15th 2010, where the professional jury and the voters appraise the works separately in the second round.

A selection of previous years' competition photos:



(click to enlarge)

(2010/03/01)

---

Trends at Hair and Beauty 2010

Frankfurt, Germany - This year has shown two ends of the spectrum when it comes to hairstyles. One end shows styles that are all natural and authentic and the other side is using an extremely artificial pop look. One of the most popular styles is the shake and go bob. You simply are able to get up in the morning, shake your head and go. The bob can be worn in several different ways, either layered, straight, curled, or even long. Blond, especially platinum and white blonds are still a favorite of stylists. Often times silver and metallic highlights are added. A pale pink may be used for a playful look.



(click to enlarge)


Gothic Lolita and Visual Kei, the Japanese cult that loves details has started playing around with exaggeration. They are using hair extensions in every color of the rainbow. Cool blues, poppy reds, are used on blonde hair and gold, copper, and bronze are used for brunettes. Clip on plaits give those that have little volume in their own hair that extra boost they have been looking for. Blue black and pale complexions are trendy as well.

Men are sporting a long and messy look on top and short on the sides. Sideburns are kept discreet and the fashionably short along with the nape and the sides of the neck. More ...

(2010/03/01)

---
Hairstyle 2010 - Non-Stop Inspiration!
Rotterdam, The Netherlands - Preparations for the 5th HAIRSTYLE event in the Netherlands are in full swing. This time, the leading trade event for hair stylists in the Benelux will be held in Ahoy Rotterdam on 14 & 15 March 2010 a month earlier than in the past. The diversity and vitality of the sector will be felt immediately in this very stylish yet intimate setting. HAIRSTYLE 2010: an event with a whole range of new brands on the exhibition floor, non-stop shows, technical demonstrations and continuous hair & trend fashion presentations which can be viewed on an ongoing basis in the new catwalk show hall.

Innovation and continuity
In view of the current economic situation, the European headquarters of a number of hair cosmetics manufacturers have decided to give this year s event a miss and their Dutch divisions are naturally following this lead. This means that the event will be somewhat smaller than in previous years. But the organizers of HAIRSTYLE 2010 have taken action proactively by coming up with new ideas that will certainly interest our visitors. We will be getting back to basics and refocusing on the skills that are an essential part of the creative and ever-developing hair styling sector. Hair stylists will meet both suppliers and colleagues at HAIRSTYLE 2010, an event that will be more than ever a source of inspiration and support.

Get inspired: up close & personal
Meeting suppliers, finding inspiration, networking, seeing and being seen, learning new techniques, keeping up with new products, trendspotting... hair stylists will find all this and much more at HAIRSTYLE 2010. Even in this year's smaller format, our event showcases the rich versatility of the market. Visitors will have very close encounters with this diversity at the four mini-podiums set up between the stands. There, new young talent and experienced international top stylists will be giving presentations which may well surprise you. Visitors can get up close and personal in a friendly and informal atmosphere and find cutting and styling inspiration.

Continuous access to the show hall
The theatre and show programme have been completely redesigned this year too. The organizers will be unveiling a trendy catwalk in a new configuration hosting shows that can be watched from close up and continuously. The programme includes non-stop shows, technical demonstrations, and hair and fashion trend presentations. Here too, explosive young talent and experienced top international stylists will be at work continuously on the catwalk and the focus will be on interaction between the star stylists and the public. It will be more than ever the main place to meet your fellow stylists at the event! There will also be a lounge area for visitors where they can enjoy a drink and a snack. As always, entrance to the shows is included in the entrance ticket to HAIRSTYLE 2010.

And of course, the traditional reasons for HAIRSTYLE s success will still be valid: over 250 brands represented in sumptuous stand presentations, valuable contacts with old and new suppliers, 22 000 fellow hair stylists present, and countless shows and technical demos on the new catwalk and on the exhibition floor.

(2010/03/01)


---
Earlier News