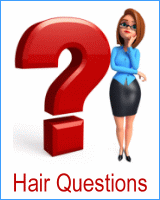 Hair, Beauty & Fashion News
Sequin Style Gives Prom Queens Options in 2009
New York, New York, USA - Fashion website, Sequins.com, has announced a new trend in prom fashion for the 2009 Prom Season: sequins. The company has addressed this trend with their new label, called Sequins Separates, which answered teenagers' frequent requests for sequin pants for prom wear. This is a diversion from traditional prom wear – strapless dresses and long, lacey gowns. Today's students are making their own celebrity-inspired fashion statements.

Company president, Larry Gladstone, has his own theories on the popularity of Sequin.com for prom shopping, "There are so many costs involved in prom shopping. We've not only impressed buyers with our affordable prices, but we're dressing the nation with a new look for less."

"Sequins provide a confident, sleek appearance while hiding imperfections," adds Anne Marie Gabalis, designer. "The kids are following celebrity fashion trends, sequins included, because they want to stand out in their crowds."

Part of the appeal of Sequins.com for prom shopping is the online store's prom specials, which include 20% off any order, and free shipping on orders over $200 with the checkout code: prom. Check out the styles and deals at www.sequins.com.

(2009/03/31)


---

Haircolor Prodigy Partners with Joico

Beverly Hills, California, USA - The Andy LeCompte Salon, the hottest new salon in Beverly Hills, is now home to the hottest celebrity colorist and newest celebrity guest artist for Joico, Denis DeSouza. DeSouza creates distinctive color designs for such celebrity types as Emily Van Camp (Brothers and Sisters), Jennifer Garner, Gina Gershon, Eric Dane (Grey's Anatomy), and Alexander Skarsgard (True Blood). He's also been colorist of choice for many film and editorial shoots, with a memorable assignment to transform Eric Dane's salt-and-pepper look to inky black for his role in X-Men: The Last Stand.


After five years in Los Angeles being mentored by color artist Jonathan Gale at the Serge Normant for John Frieda Salon in Beverly Hills, DeSouza has emerged as one of the top color pros in a town filled with hair talent. Prior to arriving in L.A., DeSouza spent four years in London. He is originally from Brazil.

Explaining the inspiration for his color work, DeSouza explains that is tastes are influenced by the sunny beaches of his homeland. "People always want the look of Brazilian girls," he comments. "Of course, those girls get that natural look at the beach, but I can duplicate it in the salon. The secret is to reproduce the highlights exactly the way the sun lightens the hair. I really prefer to enhance what people have naturally. My motto is 'classy, not brassy'."

The artist claims that it's Joico's Vero K-PAK Color, with its unique Quadramine Complex, along with the K-PAK Hair Repair System pre-treatment that gives him the ability to create the vibrant colors and strong, healthy, shiny hair his clients have come to expect. He says, "Nothing is more satisfying than having a client look in the mirror when you're finished with her hair and tell you that nobody else has ever made her look so good!"

(2009/03/31)


---
Celebrity Stylists Launch Hair Extension Line
Los Angeles, California, USA - Nicole Venables and Janine Rath-Thompson have launched Starlox, a line of hair extensions made with 100% natural hair. Nicole and Janine have been redefining hair for decades, with work on such notable films as Miss Congeniality 2, The Wedding Planner, Clerks 2, Rambo, Rocky Balboa, Premonition and License to Wed.

With Starlox, women can create a custom Hollywood looks on the go – in their own bathrooms, the subway, or in the office cubicle. The one-of-a-kind hairpieces – which recently made a splash on American Idol, and other television shows and feature films – come in more than two dozen various lengths, colors and styles.

Starlox are easy to use, gentle on the scalp and are amazingly versatile, adding volume and length, or simply a funky twist to any style. Some of the products include:

• Starlox, with a patented, snap-in feature, serving up seven alluring colors:
burgundy, chocolate, onyx, cinnamon, goldylox, honey, and platinum.
• Shocklox, which come in nine outrageous colors – including Bubalicious
Pink, Liquid Vinyl, and Ridiculous Red – are distinct, shocking and extreme
hair accents. They are available as X-tensions, dreadlocks, and braids.
• Pixielox, which are specially designed for girls under 10, are a playful
addition to any child's dress-up chest. As part of a special promotion, Starlox offers a discounted party packs
for every girl's big event or birthday
bash.
• Hair Chandeliers are ponytail enhancers that add volume and style to any ponytail, and are a must for those
who want to look sexy at the gym or while running errands.
• Ring of Fire – a specialty hair extender that adds fullness and length in one clean shot.

Nicole and Janine are well-known to Hollywoods megastars and the up-and-coming faces in the industry. The pair have worked solidly since 1987 and have worked on more than four dozen feature films collectively. They create one-of-a-kind looks for film, commercials, print and runway shows. See the collection at www.starlox.com.

(2009/03/31)


---

Stimulus Package for Your Hair

Nashville, Tennessee, USA - After reading a recent New York Times article about women paying upwards of $250 for blow-drying classes to teach them how to blow-dry their hair, "Intuitive Hair Designer" Kimberly Clo was struck with an idea. With the current economic trends, many women cannot find long-term value in a one-time class, so Clo chose to put her experience into a DVD that can be reviewed multiple times, offering real concepts that can be applied to multiple hair types.


Kimberly has compiled 16 years of experience into an easy-to-follow and enjoyable 65-minute DVD titled, "Now You Know How…To Blow-Dry Your Hair." She claims that women can now know the secrets to getting a salon style at home and never have another bad hair day they don't choose.

The DVD was even featured in the gift baskets at the 60th Anniversary Emmy Awards.

On the impact she hopes the DVD will make Ms. Clo muses, "Imagine how differently your life may have gone if you had mastered these skills back when you were 17-years old. You might have felt more beautiful on dates, more confident on job interviews, and empowered just walking down the street. It's worth it to learn no matter how old you are. It's an amazing feeling to finally know how."

The "Now You Know How...To Blow-Dry Your Hair" instructional DVD is available at www.amazon.com
The DVD is even available for download from www.filmbaby.com so that women can get instant help on their styles.

Now You Know How™ was formed in 2008 with a mission to enlighten and empower women to do something they never thought they could do. Today the hair, tomorrow the world!

(2009/03/31)


---
Earlier News
Hair Schools