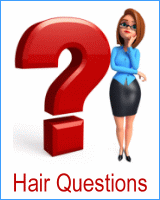 Hair, Beauty & Fashion News
Joico Corp. Sponsors Salon Opening in Beverly Hills

Beverly Hills, California, USA - Andy Lecompte, one of Beverly Hills' hottest celebrity hairstylists, hosted the grand opening of his new salon – Andy LeCompte Salon - with his partner, Leanne Citron, recently. The opening was attended by many of the salon's A-list clients, including: Lindsay Lohan, Nicole Richie, Amy Osbourne, Jessica Paster, Byron Williand and Rachel Zoe.


The favored brand of many of the salon's clients and stylists, Joico, sponsored the grand opening party, making sure the guests all headed home with cosmetic cases filled with the company's popular re:nu Age Defy collection. Joico's own celebrity artists, George Papanikolas and Jen Atkin work at the salon. Among George's celebrity client list are names like Britney Spears, Hayden Panetierre, and Sarah Michelle Gellar. Jen styles the likes of Lindsay Lohan, Minka Kelly and Amanda Bynes.

Ms. Atkin confessed that much of the celebrity guests talk at the opening revolved around the Joico product collections, including re:nu, K-PAK, and Design Collection – all of which were placed in visible locations throughout the salon.

Said Atkin, "After all, no matter how famous you are, you always want advice about your hair."

(2009/03/28)


---

LookWow™ Combines Ancient Remedies for Hair Serum

Miami, Florida, USA - The age-old problem for many women has been how to combat damage and frizz, and increase the shine of the hair without weighing the hair down. The answer appears to have come from Aqua Hair Extensions in the form of their new LookWow™ Argan Hair Serum.


The serum combines organic Argan oil with organic Rice Bran oil to create a synergistic blend in a weightless, non-greasy hair serum that provides the perfect consistency for all hair types.

Argan oil is derived from the Argan Spinosa tree in southwest Morocco. The prickly tree has a round green fruit that delivers an oil rich in vitamin E, and essential fatty acids. The primary hair benefit is in nourishing and moisturizing the hair, and providing UV protection. Rice Bran oil originated in Japan and contains high levels of antioxidants, essential fatty acids, and high heat resistance, along with high levels of vitamin E.

Because of the benefits offered by these ingredients, LookWow™ Argan Hair Serum offers the following benefits:

• Suitability for all Hair types and textures
• Protection from heat and UV damage
• Increases in shine and moisture in hair fiber with continued
use
• Elimination of frizz and fly-away hairs
• Reduction in drying time of the hair
• Ease in detangling
• Is excellent for use with hair extensions, maintaining softness and detangling
• Ease of integration into salon services
• Pump dispenser gives easy dispensation without waste or mess
• A pleasant, natural scent

The product is currently packaged in an aluminum bottle to protect the product from light damage and has a pump dispenser to limit the exposure of the oil to air during storage. It is currently only available to professionals and salons by shopping online at www.Look-Wow.com or by contacting Aqua Hair Extensions directly, and Aqua Hair Extensions is actively seeking distributors in all regions.

(2009/03/28)


---

Glasgow Salon Introduces 3D Colour

Glasgow, Scotland, UK - girlznight, a Glascow hair and beauty salon, aims to change the salon industry by introducing a new concept in hair color. Their 3D Colour more effectively mimics the natural color variance of the hair, utilizing up to 9 shades of color. This creates an individually tailored colour experience for each client. Preplanning ensures that the majority of the 3D Colour appointments are under 2 hours.

The salon's creative director, Karen McDougall explains the concept behind girlznight as a desire to restore faith in the salon industry by bringing back key values in client care and professionalism. Says McDougall, "Every aspect of our service is aimed at protecting our clients and ensuring they have an enjoyable, stress-free visit to the salon and leave with the wow factor every time."



The key to girlznight's service is a preplanned 3D Colour plan, based on a 10-minute personal consultation prior to the actual appointment. "This consultation involves a series of questions avout style and color choices, skin testing for allergies and collecting strands of hair for test samples. Between the consultation and the appointment, the salon tests the color on these strands and allows the client to see the results prior to committing to the final colour process."

This sounds simple, but patch testing (for allergic reaction) and strand testing (to ensure the hair's ability to withstand the chemical) is no longer common practice among many salons. According to McDougall, "Legally, all salons are required to skin test for allergies at least 48 hours prior to using color on the scalp. Sadly, the majority are ignoring this requirement and risking the well-being of their clients."

Aside from the pre-appointment consultations, girlznight offers another unusual facet in their salon experience: dedicated appointments. The salon's dedicated appointment system ensures that a stylist will attend only one client at a time. This allows the client to know that she has her stylist's undivided attention. "We want everyone who walks through our door to feel that they have received the best possible service and advice from our experienced professionals, and to leave the salon not only looking, but feeling fantastic," says McDougall.

For more information on girlznight and 3D Colour, visit their website www.gnbeauty.co.uk.

(2009/03/28)


---
Earlier News
Computer Hairstyles