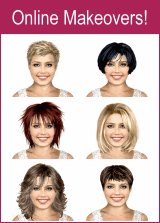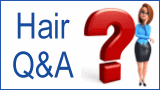 Hair, Beauty & Fashion News
Combing Through Life's Tangles - The Musical

Hollywood, Florida, USA - "Combing Through Life's Tangles", a new musical written and directed by Mario Betto, sets up shop at The Hollywood Playhouse March 6,7,8,13 and 14 for 8pm performances. Gossip, teasing, drama, fantastic music and a talented cast are on the spa menu for this riveting musical. Ticket prices are $20 for students and $35 for general admission.

Make your appointment today by calling 954-922-0404 or visiting www.combingthroughlifestangles.com. Tangles Beauty Salon is where the dramas unravel while outrageous Cori, played by Betto, drags the dysfunctional salon clients and employees into his/her tangled, transgender crisis.

Martha, a hysterical older Cuban manicurist is played brilliantly by Miami's own Everlayn Borges. Ms. Borges was recently featured as the lead role of Maria in "Miami Libre" and was featured in Michael Mann's big screen version of "Miami Vice". Ms. Borges, an original cast member of "Combing Through Life's Tangles", has toured world-wide with Julio Iglesias as a singer/dancer.



Proceeds from the production benefit Hairstylists for Humanity (www.hairstylistsforhumanity.org), a Florida based non-profit organization. Their mission is to provide no-cost beauty and grooming services to diverse individuals in need, promote summer food drives and educate through the arts. The organization has provided services to over 15,000 individuals in need in South Florida since 2004.

The March 14th performance will benefit Broward Outreach Center, a facility which Hairstylists for Humanity has provided services to since 2005. The 130-bed Broward Outreach Center located in Hollywood offers a comprehensive program designed to meet the needs of South Broward County's homeless population. Clients are taught life skills that help them to develop goals for going back into the community as productive, tax-paying citizens.

Dee Adames, the winner of Bravo TV'S SHEAR GENIUS and owner of Dee&L Hair Studio in South Miami will be the featured MC on the Sunday, March 8th performance. Each night's performance will be MC'd by a local community leader.

(2009/02/22)


---
HAIR STYLE 2009
Kortrijk, Belgium - HAIR STYLE 2009 closed on 16 February. Once again, the leading trade event for hair stylists in the Benelux was the premier meeting place for everyone active in the sector. No fewer than 19 631 loyal professionals visited the eighth HAIR STYLE trade fair in Kortrijk Xpo: 10 247 visitors on Sunday and 9 384 on Monday. This is 6% less than last time but in view of the uncertain economic situation and the absence of some big brand names at the 2009 edition, these were still excellent attendance figures! The first reactions from exhibitors were very positive: valuable (new) contacts and even better results than expected. The organizers also received many appreciative comments on the quality and professional level of exhibits and exhibitors, the impressive programme of shows and look & learn sessions, the green focus in Greenovation, the Salon of the Future black box and much more. All in all, HAIR STYLE 2009 had all the essential ingredients for a must-do, inspiring and motivating visit!

2009: Back to basics
Once again, HAIR STYLE was the place for trendspotting. The 150 exhibitors welcomed visitors in magnificently decorated stands showcasing the latest products and hair styling trends, new (natural) colouring products, elegant, easy to use washbasins and the latest must-have styling tools in the shopping section. Visitors were particularly interested in the green hair cosmetics, made with respect for the environment and a minimum of aggressive chemicals. A back to basics trend emerged clearly in the show presentations too, with more emphasis on natural hair colour tints. The Salon of the Future black box also attracted a lot of attention; inside, interior designers gave animated video presentations of their vision of the salon of the future. All-round concepts including beauty and wellness facilities, cocooning and pampering were a recurring theme. A visit to the hairdresser should be an enjoyable experience for every client!


Ergonomic tools, products for young people, and anti-aging products centre-stage
Visitors to the event could vote for what they felt was the most innovative product at the exhibition. The winner of the Innovation Award 2009 is the AERORASOR produced by AEROTOOLS: this innovative razor consists of a holder and a variety of blades that can be inserted in different positions so that it is comfortable for the stylist to use and easy to manipulate. A well-designed ergonomic tool that considerably reduces the likelihood of occupational hazards like repetitive strain injuries (RSI). In second place came BLEND by KEUNE. This range of styling products can be mixed and matched as you like. A new salon concept designed for the younger client who doesn't want to be told what to do and prefers to work out her (or his!) own style. In third place: RE:NU AGE DEFY by FRABLO: the first and only hair system that specifically targets hair ageing. It is based on scientific research and combats thinning and greying hair.

A full house for the show programme
World-famous international teams and the best of Belgium presented inspiring and creative top-level educational demonstrations. The Farouk artistic team staged a dynamic, colourful show full of new techniques and above all, a high entertainment value! Pro Duo launched the top brand Paul Mitchell on the main stage with great success and Art Libre Padiglione staged a stylish show with voluminous haute couture chignons. The top event with an auditorium bursting at the seams was the Flux Collection by Toni & Guy International, with original, daring hairstyles and colourful combinations. UBK / UCB launched the première of the latest Belgian Impact collection and William de Ridder produced a glamorous show with superb clothes by Nicky Vankets. In 2009, HAIR STYLE has once again proved that it is an absolute top event for hair stylists in the Benelux and a real source of inspiration and motivation for the whole sector, especially in these difficult economic times! The next HAIR STYLE, which will be held in Ahoy Rotterdam on 14 & 15 March 2010.

(2009/02/22)


---
Earlier News
Free Hair Software