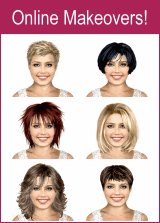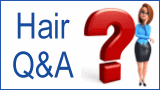 Hair, Beauty & Fashion News
CBS News Anchor Causes a Stir over New Style

New York, New York, USA - CBS News' anchorwoman, Katie Couric has made a hairstyle change recently, sporting a sassy redesign of her shoulder-length bob cut. The newswoman has always been watched for her hairstyle choices and has long held the unofficial title of "America's News Sweetheart" as she is popular among a wide fan base.

The change in hairstyle shortens the forward portions of Ms. Couric's hair, creating what appears to be an extended fringe area from ear to ear with a curved line and steep razor texturing. Where the previous look took the hair from each side of an off-center parting and drew it into a tuck behind each ear, the new lengths create a curved fringe across the forehead. This has the benefit of masking a rounded and broad forehead and bringing the focus in toward the eyes and mouth.

Katie Couric before:



(Click to watch the videos)
Katie Couric after:

(Click to watch the videos)


Reviews of the look have been mixed: some critics (Amy Diluna of The New York Daily News) have been non-specifically slanderous in calling the look one that "put the 'EW' in the evening news" while others feel that Ms. Couric's new 'do is flattering and makes her look younger. In fact, on the Daily News webpage carrying the criticism of Couric's haircut, a reader poll shows that 67% of the sites readers disagree with the Fashion Editor. They voted that they liked Couric's hair and considered it very professional.

(2008/12/12)


---

Dallas Corporation Release "Hair Art" Training DVD

Dallas, Texas, USA - Dallas-based Shops & Salons Network presents their new instructional DVD called "Hair Art Designs Training DVD #1 Basic Tools and Techniques". The DVD introduces the concept of Hair Art Designs as part of a growing style trend. "Hair A rt" is the art of cutting, shaving or molding symbols, images and logos into the hair. All the basic tips and tools for performing this craft are discussed in the introductory video with more designed and advanced tips coming in second and third volumes.



Ronnie Mac, owner of Shops & Salons Network and creator of the DVD series, explains in depth which tools such as clippers, blades, brushes, and much more to provide the optimal environment for a successful Hair Art Design haircutting experience. Clipper cutting stroke techniques are explained and expanded on to teach the results for each Hair Art Design. Mr. Mac even provides a dual lesson of cutting the exact same design on two completely different grades of hair/ethnicity taught simultaneously.

DVD #1 is available now for order at only $29.95 (U.S. Dollars) from www.shopsandsalons.com or by phone direct from Shops & Salons Network by calling (800) 406-7711.

(2008/12/12)


---
Preparations in full swing for Hair and Beauty 2009
Frankfurt, Germany - Hair and Beauty 2009, held at the beginning of February, is the first event in the national and international fair calendar and, consequently, sets the hair fashion trends for the current year. "We have complied with exhibitor requests to internationalise the fair by changing the date to 1 and 2 February 2009", explained Dr. Michael Peters, Member of the Board of Management of Messe Frankfurt. "We have embedded the event in an international fair environment, changing its status in the process." In 2008, Beautyworld attracted visitors from 66 countries, and Messe Frankfurt is expecting Beautyworld 2009 to produce a similar result, which promises an audience from far beyond Germany's frontiers for exhibitors and participants.

Hair and Beauty Congress
There are still four months to go until Hair and Beauty 2009, Frankfurt's major international fair for hairdressers. The Beauty team is working flat out on the next event and has already put together a congress programme featuring top-class participants. "We have recruited some excellent speakers for the Hair and Beauty Congress", Eva Olbrich, Director of Hair and Beauty and Beautyworld, said. "Visitors can look forward to seeing industry experts like Wolf Davids and Guido Paar, who will be answering questions on customer retention, communications, training and legal issues". The fair is recognised by the ministries of education as a certified event for further training.

Emphasis on training and further training
Schools of hairdressing and beauty take centre stage at Hair and Beauty 2009. Places are in great demand. Interstudio Harder, Brock-mann and Knoedler and pure idea are just some of the schools regis-tered. The forward-looking training and career meeting point provides them with an ideal opportunity to present their training and seminar programme to the entire industry. They can also use this area to communicate the latest training in the context of a short presentation.

(2008/12/12)


---
Earlier News
Hairstyle Simulator