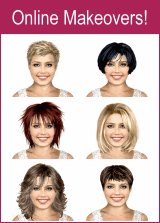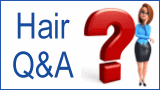 Hair, Beauty & Fashion News
New System Gives A Range of Smoother and Straighter Options

Stamford, Connecticut - Busy moms and career executives share the common frustration of dealing with unruly hair. On average, a woman will spend around 45 minutes blow-drying and straightening her hair at home, so she'll often consider salon services to help make the hair smoother.


To this end, Rusk Professional Hair has developed a range of hair service products to give the women that smooth look they want for their hair. Smooth can be strictly straight, sexy waves, or glamorous curls, but hair will stay manageable no matter what. The average cost for these new treatments is about $100 (U.S. Dollars) and one hour of your time (actually price will vary according to the salon), making this the new mini makeover women won't want to live without.

The new smoothing services will be offered at salons and will provide the versatility that clients want, with smooth, silky, frizz-free results regardless of the style. An added benefit is that the salon services cut down on home styling time. Clients get the look they want and can recreate it at home easily and quickly.

Everyone wants options and versatility in their hairstyles, and while many women take their hair cues from the red carpet and the runway and while celebrity influence is huge, today's style icons run the gamut from blue-eyed blondes to multiethnic brunettes, leaving a lot of room for individuality. These smoothing services offer the option of versatile hairstyles that can be changed from day to day if so desired.

Karen Bogdan, Director of Marketing for Rusk explains that "The straightening market has really evolved. Straight hair is more than just straight - it is smooth hair, smooth hair with a lot of body, smooth with waves or smooth, straight hair." That is the aim of this new product line: from controlling the affects of humidity to matching the latest celebrity inspired trends. Today's smoothing services have come a long way from early hair straighteners.

Rusk Professional offers multiple options for women (and men) to choose from. Rusk's Anticurl Antifrizz, Rusk Anticurl plus Kerashine Conditioning, and Rusk Thermal Shiny Str8 all offer multiple options to achieve the desired look. These smoothing and straightening services are formaldehyde free and results usually last 2 - 4 months for non-permanent treatments depending on the hair's condition and the service selected.

For information on Rusk Professional and for source salons for these Rusk Services, visit www.rusk1.com.

(2008/11/22)


---

New Research Restores Color to White Hair

Germany and United Kingdom - A new research report in the British Journal of Dermatology reveals that researchers have discovered a way to potentially restore colour to white hair, specifically that resulting from many skin disorders.

Researchers in Germany and the UK treated normal, isolated hair follicles from six women whose ages ranged between 46 and 65, using a synthetically produced peptide called K(D)PT. (The pigment in skin and hair is stimulated by a group of peptide hormones known collectively as Melanocyte Stimulating Hormone [MSH]. K(D)PT is related to MSH and researchers felt that it might have the same pigment stimulating effects as the naturally-occurring MSH.) The idea was to see whether the K(D)PT could be used to help restore colour to white hair after illness.

The research was conducted in the laboratory and is not yet ready to be tried on human patients, but the initial results have promising. In some of the test groups, the follicles were first treated with 'Interferon type II', commonly known as IFN-γ, a pro-inflammatory stimulus that is linked to certain autoimmune disorders. The purpose of this was to mimic the sort of inflammation that is present in disorders that cause the hair to fall out, including 'alopecia areata', a skin disease that causes hair loss, and 'telogen effluvium', a disorder that causes thinning of the hair, often after an accident, illness or extreme stress on the body.

Hair frequently loses color after this sort of inflammation, so that when the hair returns, it is often white, regardless of its color prior to hair loss. In fact, a number of skin disorders cause the hair to fall out, and when it re-grows, it is often white. For many patients, this is almost as distressing as the initial hair loss.

The test groups were either pre-treated with IFN-γ then given K(D)PT, pre-treated with K(D)PT then IFN-,γ treated with K(D)PT alone, treated with IFN-γ alone, or in the case of the control group, treated with distilled water. The study found that K(D)PT increased the amount of melanin (pigment) in the hair follicle significantly when administered after pre-treatment with IFN-γ.

This pre-treatment with a pro-inflammatory stimulus appeared to be necessary for the pigment effect to occur, as it was absent in the group where K(D)PT was administered first and IFN-γ second. Likewise, IFN-γ alone inhibited rather than stimulated pigment production, and K(D)PT used alone did not significantly alter the hair pigmentation. It is thought that as yet unknown receptors for K(D)PT are elevated or present only in tissue inflamed by substantial IFN-γ activity.

As the purpose of pre-treating with IFN-γ was to mimic the sort of inflammatory changes that may contribute to hair turning white, to then see whether K(D)PT could restore the hair color, these findings are of particular use to the treatment of hair that has turned white following illness.

It is important to note that while this is tremendous news and promises help for some individuals there is still significant study to be done. Other possible areas of focus may be for those experiencing loss of pigment from chemotherapeutic treatments as well as basic genetic canities.

(2008/11/22)


---

The Arc Comb Is Bending the Rules and Changing the Shape of Styling Tools

Worcester, England - The website calls it the "most fundamental re-design of the comb since its invention by the ancient Egyptians 5,000 years ago". I'm not sure about that, but it certainly seems like an idea whose time has come.


What makes the Arc comb unique is its curved spine which follows the natural contours of the head. Created by salon professional Richard Apparicio, the Arc comb is the result of many years of research and development on what is now an invaluable tool.

The benefits of the arc comb's curved spine are many: from increased customer comfort as a result of improved control, to the fact that more hair is picked up with even tension by the comb for faster, easier cutting and styling. The curved comb's "scoop" action improves the control over different lengths of hair and textures.

The Arc comb comes in two versions – a cutting comb and a detangling comb. Each comb features the signature Arc curve and provides even tension and more comfortable styling and control over the hair.

To find out more about the Arc comb, visit their website at www.arccomb.com. From there you can see more photos and videos as well as find listings of distributors for the Arc Comb worldwide.

(2008/11/22)


---
Earlier News