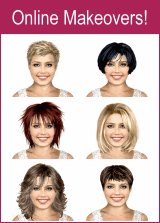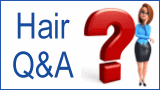 Hair, Beauty & Fashion News
ZV - Hair Fashion Autumn/Winter 2008/2009

Köln, Germany - The hairstyles for the autumn/winter season are allowed to be it all: natural, artistic, luxurious, cool, classical, rebellious, and extravagant. As long as style and class are a part of it as well. Both guarantee the perfect symbiosis of cut, shape and color. The new looks presented by the Zentralverband des Deutschen Friseurhandwerks (ZV) – the main organization of the Hairstylist trade in Germany – are setting new standards for chic and lifestyle. A fashion for connoisseurs and those who want to become one.



Wintertime is fashion time. Now the more is what counts, not the less. Against the cold, the wetness, grey days. For more chic, more radiance, more good mood. Just for this the fashion makers of the ZV have combined sophisticated cuts with unique styling and expressive colors. The result: perfect looks that are always a step ahead of the mainstream when it comes to style and class. The new fashion collection for autumn/winter 2008/2009 convinces with premium styles and celebrates the zest for finding the extraordinary in fashion.

Among the most important topics and motives are natural beauty, glamour-chic, geometric design, classical esthetics and once again the rocker style. For women the fringe areas play a big role, for men the focus is on distinctive cutting lines. In the realm of colors all the extreme hues are still being left in the past: blonde, red and brown tones remain subtle, but enchant with their depth, shine and modern accents. The styles were inspired by the German model scene. The outfits that could be seen on the catwalk of the casting show "Germany's next Top model" have given strong impulses to the ZV hair fashion designers. They also found a treasure trove of influences in the 1940s Hollywood and of course with the celebrities of the international movie and music industry.

Be it short or long, straight or in motion – the ZV Trend collection presents many variations to put you into the center of fashion attention. The exciting play of shape and color, lengths and proportions, technical precision and a huge dose of creativity make these new looks the eye catchers of the season.

More

(2008/09/08)


---

Proctor & Gamble Purchases "Thinning Hair" Haircare Company

Cincinnati, Ohio, USA - The Proctor & Gamble Company, and its P&G Beauty division, announced the close of a deal to
purchase NIOXIN Research Laboratories, Inc., a leader in producing professional scalp and haircare products. NIOXIN is the leading brand name in products designed to help those with thinning hair.

The purchase ensures that NIOXIN will have the support and backing to continue their research and development of new treatments and care products for the scalp and hair in special needs areas, and solidifies Proctor & Gamble's position in developing stronger product lines and better targeted products for the globalization market. According to the general manager of P&G Professional Care in North America Mr. Robert Jongstra, "This acquisition is a great strategic fit given P&G's leadership and proven strength in its retail scalp care business. Further, P&G's global scale creates opportunities to further grow the NIOXIN brand in key markets around the world. By bringing these two complementary businesses together, we create a strong global platform to leverage the innovation pipeline of both companies."

(2008/09/08)


---

Oriental Products Offer Organic/Herbal Hair Care Options

The Korea Times - As both women and men are clamoring for lustrous hair these days, it is becoming an increasingly common to see more and more premium hair products marketed in more areas. Korea is no different. Fastest on the rise in this market are products that are formulated using "hanbang" or oriental medicinal herbs. According to some product press releases, "The old becomes new, as traditional remedies take the average shampoo to a new level. It's the birth of a super shampoo fueled by the national hype on 'well-being' or organic lifestyle. Natural medicinal ingredients promise both silkiness and healthiness."

Many of the new products are finding their niche in online sales and home shopping via television broadcasts, such as Daenggimeori Shampoo, which was originally produced for local salons in a small town in South Chungcheong Province. It was introduced nationwide via CJ Home Shopping. Analysts have remarked: As little as two years ago, premium shampoos only took up about 1 percent of the hair product market and now account for as much as 10 percent. They also state that the range of products have become much more diverse.

Many stylist and experts believe this trend to be beneficial for the populace since it encourages a more holistic view of the hair care concept. Herbal shampoos are generally meant to be most beneficial to the scalp and most stylists acknowledge that a healthy scalp is integral to healthy hair. Poor scalp care can result in hair loss and dead skin and sebum build-up that leads to inflammation and hair loss in some cases, as well as weakening the general condition of the hair.

(2008/09/08)


---
Earlier News