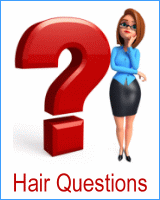 Hair, Beauty & Fashion News
Amazon Beauty™ Offers Chance to Win "Luxurious Trip to the Rainforest"

New York, New York, USA - In August, Amazon Beauty launches AMAZONBEAUTYSECRET.COM with a special week-long trip to the Amazon Rainforest at Ecuador's Luna Runtun Adventure Spa. The six-month-long contest will result in the announcement of one lucky winner. The theme: "One with Nature".

To win this fabulous vacation, you need only to purchase an Amazon Beauty product, or post a photo of yourself being "One with Nature," to the website. The photo should encourage everyone to look at the beauty found in nature and to share their moments with it.


Amazon Beauty and Rahua(R) Hair Care Collection, launched in 2007 by Fabian Lliguin and Anna Ayers, are inspired by the strength of Amazon tribal women. Together, they founded Eco-Agents, a New York-based, non-profit group organized to protect the Amazon. They educate the tribal people on protecting intellectual property rights, while participating in the global market.

In addition, they run Cocoon Hair Studio, a rare gem on the Upper East Side Manhattan, is designed to cater to one client at a time for a true experience. Rahua products contain the rahua nut, which is harvested in the Rainforest by the Quechua-Shuar tribe and has been used by Amazon women for hundreds of years for long, strong hair. Rahua products are also infused with Palo Santo, or, "holy wood," used by Manta Shamans, and are natural, environmentally-friendly, pesticide-free treasures harvested fairly in the wild. Rahua products repair hair in just three minutes.

The prize includes airfare, accommodations at Luna Runtun Adventure Spa, spa treatments, meals, a bottle of wine or champagne, an Amazon Beauty gift basket (with entire Rahua Collection) and daily excursions to the Amazon Rainforest. Luna Runtun Adventure Spa rests on the eastern flank of Tungurahua, a majestic volcano situated in Sangay National Park, a UNESCO Natural Heritage Site.

For details on the contest, rules and regulations, please visit: www.amazonbeautysecret.com

(2008/08/29)


---

Hairdresser Jailed for Stealing and Selling Hair Straighteners on eBay

Edinburgh, Scotland, UK - A 37-year-old colourist, working for renowned "hairdresser of the year" Charlie Miller, was found guilty and sentenced to 18 months in jail for the theft of hair straightening devices from the salons owned by his employer. The thefts occurred over a two-year period and he reportedly had trainees to post the luxury hair irons on eBay (and online auction site) and carried out the deals using work PCs.

He was convicted by majority verdict at Edinburgh Sheriff Court of theft and fraud. The evidence in his trial revealed that the colourist had made £63,000 (British currency – equivalent to approximately $126,000 U.S. dollars) from the sales and had spent the majority of the monies on expensive cars and a wedding. The colorist's scheme was uncovered when Mr. Miller, the salon owner, hired detectives when his accountants noted significant amounts of missing stock. Miller claimed that almost £80,000 in stock was taken, but the prosecutors could not match an exact figure.

He tried to deflect the blame onto other employees when told about the missing goods, but was revealed to be using two accounts on the internet auction site to sell GHD products as well as high-end shampoos and conditioners.

After the long investigation and trial process was over, Charlie Miller said of him: "I'm glad it is all over and am happy that justice has been done. I feel very sad for him."

(2008/08/29)


---

Japanese Designer Targets Bigger Market

Los Angeles, California, USA - It's clear to most women that the balance of supply and demand is out of kilter when it comes to women's fashions. Fashion designers rarely make anything larger than size 12 (unless they are specifically working to target the Plus Size market) and the average woman in America is a size 14. This means that most women can't find the designer labels they want in their size.

"Enter Tadashi Shoji, who saw this opportunity and acted. The acclaimed designer began offering his collections in sizes up to 24. Mr. Shoji is best known for svelte eveningwear designs, and cocktail dresses and gowns with figure-flattering designs, ruching, darts and shutter pleats that mask all sorts of flaws in the bodies of the wearer. This makes for styles that make the wearer feel great about her body. The designs often show up on celebrities, helping to generate Shoji's high-end reputation. He happily notes that his queen-sized version of the Tadashi Collection now accounts for $5 million out of his company's $60 million dollars.

According to research in the issue, the reason why larger sizes are so rare in designer fashions is that offering larger sizes is a more expensive proposition – requiring more fabric, adjustments to patterns, and a separate "fit" model (whose proportions are used to fit the clothes).

Tadashi Shoji says, however, that larger-sized women are willing to pay extra for designer looks. His queen-sized dresses retail for roughly $350 to $800 which is 10-15% more than his standard sizes.

(2008/08/29)


---

Europeans Taking "Beauty Trips" to U.S.A.

Thanks to the faltering American economy and the weakened dollar, many Europeans who had once considered American plastic surgeons – with celebrity clients and celebrated skill – to be an extravagance now seem them as a bargain. Surgeons in New York, Florida and California are reporting an influx of overseas patients who are taking advantage of the improved value of the European currencies over the U.S. dollar to schedule cosmetic surgery, often combining it with shopping and sightseeing trips.

After conferring with a plastic surgery consultant, Leslie Reynolds, a manager of a London skin-care clinic who is in her 50s, selected a surgeon in Palm Beach, Fla., and flew there for surgery, followed by a two-week stay at a beach resort. She says her total expenses came to about $14,000, less than she would have paid for a face-lift at a private medical clinic in London.

U.S. hospitals and prominent plastic surgeons have begun tailoring marketing campaigns to target Europeans, touting both their medical expertise as well as lower cost. Some U.S. plastic surgeons are promoting themselves through in-flight magazines read by international travelers. The New York Eye and Ear Infirmary in Manhattan, one of the U.S.'s oldest specialty hospitals, is preparing to launch a marketing campaign in London. The initiative is "capitalizing on the value of the dollar" as well as a recognition that New York is "very much a destination," says Allan Fine, a hospital vice president.

(2008/08/29)


---
Earlier News