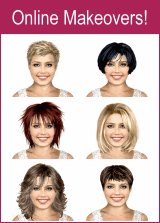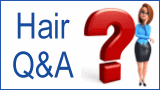 Hair, Beauty & Fashion News
Katie Holmes' New Pixie Haircut!
New York, New York, USA - Katie Holmes has been spotted in New York on August 6th with a new pixie haircut! Last year Katie cut off her long hair into a short sleek bob to look more like her friend Victoria Beckham. Now she's going one step further and sporting an even shorter hairstyle, a pixie with long bangs and a tapered neck.

Katie Holmes is a trendsetter. After she cut her hair into a bob last year, many women rushed to the salon to get the Katie Holmes bob look. Many might rush to the salon again now to go even shorter and imitate the pixie haircut.

The pixie was very popular in the eighties and might be back in style very soon. It's a versatile and comfortable style and it almost always leaves the ears bare.

Photo: Janet Mayer / PR Photos

(2008/08/09)


---
Toni&Guy Collection NYC Book + DVD's Now Available
Carrollton, Texas, USA - The Toni&Guy showed their collection in New York City recently. The company once again shows the artistic talent of their team with this great collection. Every region of the United States is represented. The project shows a great collaboration between some of the best stylists in the country.

There collection has four looks for guys and four looks for girls. Each cut has a definition of style and color. There is an emphasis on fashion, technique and personalization. The looks are all modern and offer natural movement. The styles are trendy and completely wearable.

Available (North America only) from the store on toniguy.com

(2008/08/09)


---

Joico - Winter 2008 Hair Styles

Darien, Connecticut USA - Every year women anxiously wait to see what the new trends in hairstyles are going to be. Every woman hopes that the new styles will work with their particular hair. Different hair textures react better to different styling techniques, so you never know if your hair is going to be compatible with the new trend for the year.


Short hair is becoming the new trend for the year. There are a lot of reasons for this. One reason is that women say that shorter hairstyles make them feel more empowered. The other reason is that they are easier to manage and if you are trying to look younger, shorter styles can help you achieve that goal.

There are four main styles of short hair for women. They included the soft wedge cut, the boy cut, the layered/razored look, and the short bob. The shape of your face and your personality should be reflected in the look that you choose.

Winter styles include long length hairstyles. This year's style is wonderful because it works for almost any type of hair. Whether you have straight, curly, course, fine, or thick hair, the long style is usually an option. The other nice thing about a long style is the fact that you have a number of different options for styling every day. However, the long hair style will require a bit more work than a short hair style as you want your hair to remain healthy, shiny, and vibrant.

More on joico.com

(2008/08/09)


---

Design Essentials Celebrates Healthy Hair with Girls Nite Out: "Back to School Pamper Parties"

Atlanta,Georgia, USA - Recently, Design Essentials has announced a plan to hold a Back to School Pamper Party, for girls at hair salons in five different cities. The event will be free to attend and will give hundreds of young women a chance to learn more about the Design Essential product line and different techniques that they can use on their hair at home.

Cyntelia Abrams, the Marketing Associate for the company states that Design Essentials is all about community efforts and that this is one way that they can give back to those individuals that support their business. This is also a great opportunity for women to embrace their natural beauty and have a fun time bonding with other women.

This special girl's night out event is a time for moms, teens, young adults, and girls to hang out and learn how to care for their hair. There will be music, food, drinks, and of course, fun.

There will be complimentary Design Essentials gift set and a complete makeover. The goal of the parties is to provide women and girls with a fun night out along with education about hair care products.

Girls Nite Out "Back to School" Pamper Parties will be held:

August 12 - Eatonville, FL
August 13 - Lanham, MD
August 19 - St. Petersburg, FL
August 20 - Odenton, MD
August 26 - Chesapeake, VA

For more information on Design Essentials Salon System and Girls Nite Out: "Back to School Pamper Parties" schedule, visit www.designessentials.com.

(2008/08/09)


---
Earlier News